Macomb Autism Connect is hosting a Halloween Party! See the flyer linked below for details.
https://5il.co/zplt

Seat Check Saturday is this week, September 25, from 10-Noon at Lincoln High School. Come by to have your car seat checked and make sure it is the right fit for your child.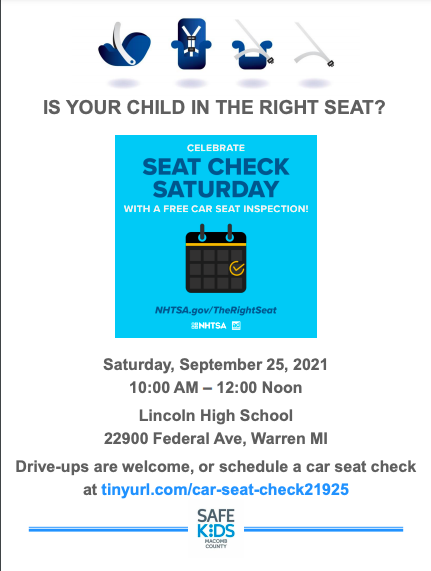 Macomb Autism Connect is hosting a Family Game Nights for families affected by autism and their immediate families. See the flyer for more details.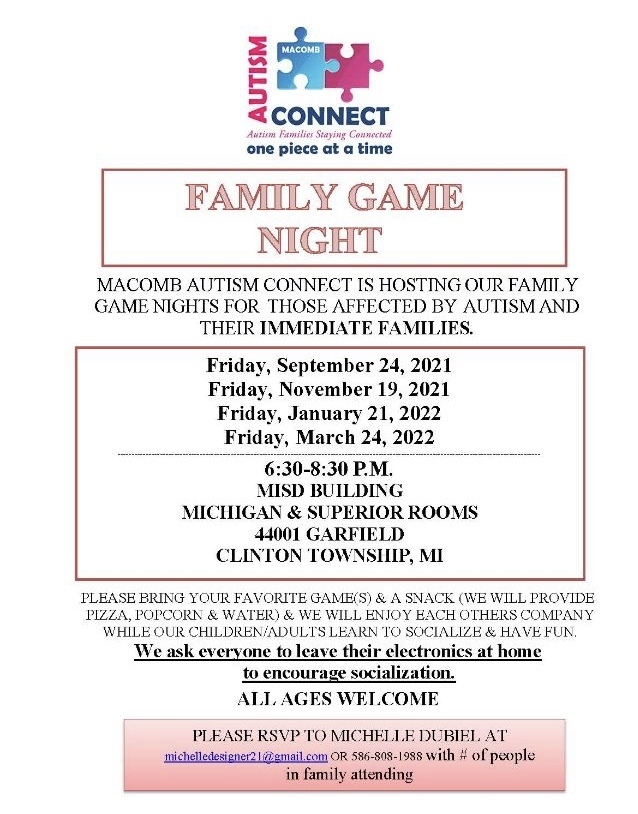 Adopted Bike day and Helmet Giveaway on August 27th!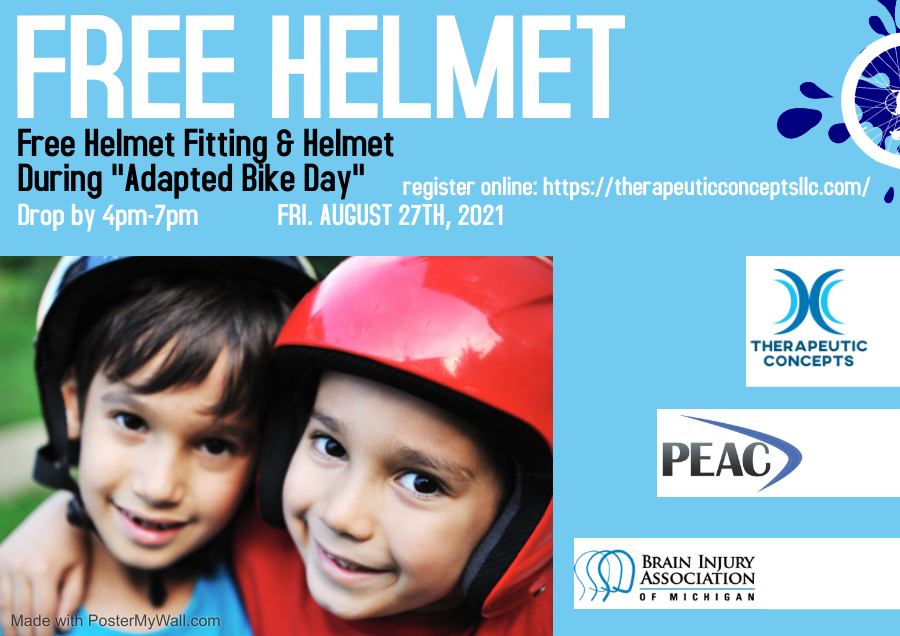 Check out the flyer for free haircuts, just in time for back-to-school!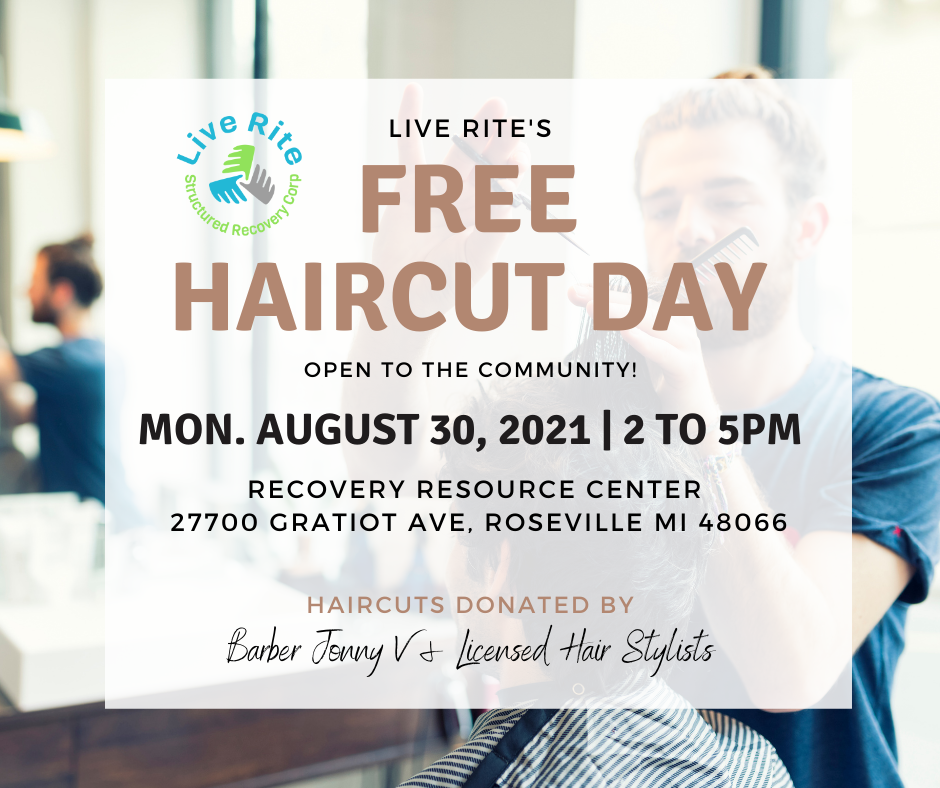 Thank you Fox 2 Meteorologist, Michael Estime, for teaching our Kinder Kiddos about weather on Wednesday!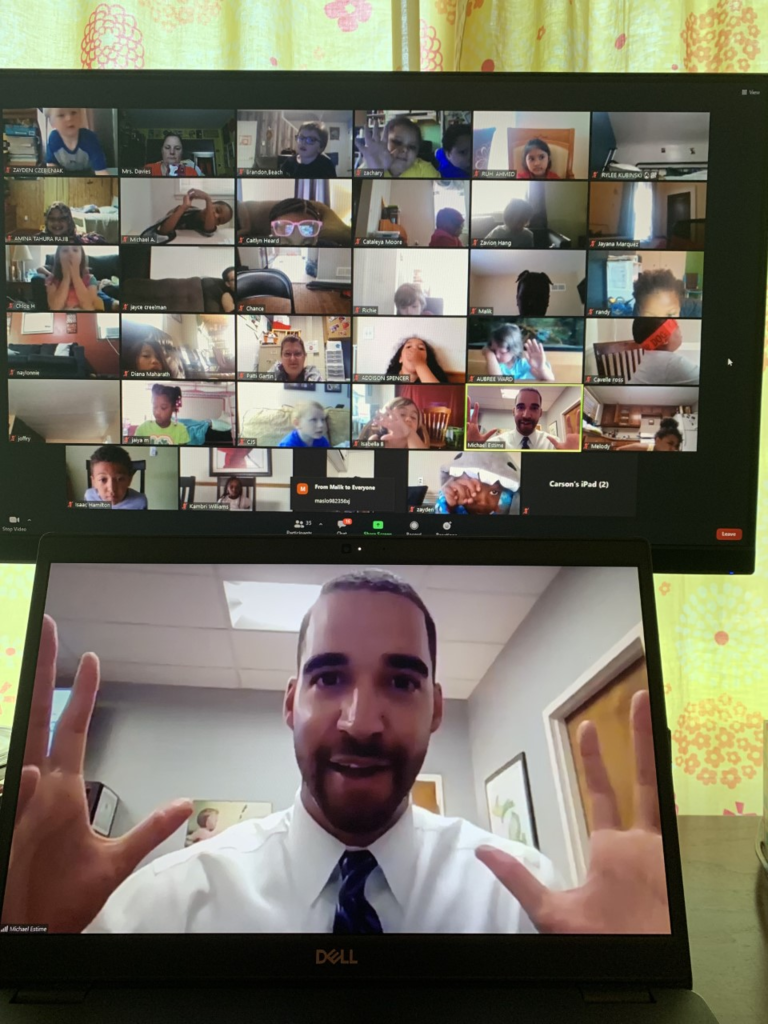 Device Collection reminders for June 7-11! Looking forward to seeing our kiddos and families next week!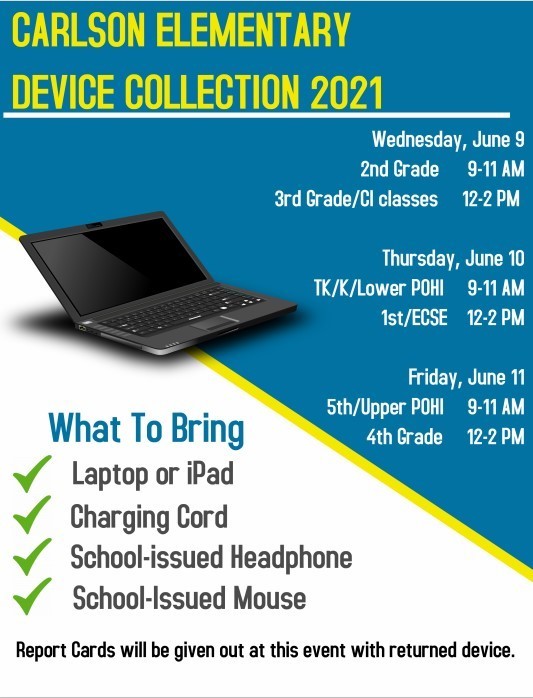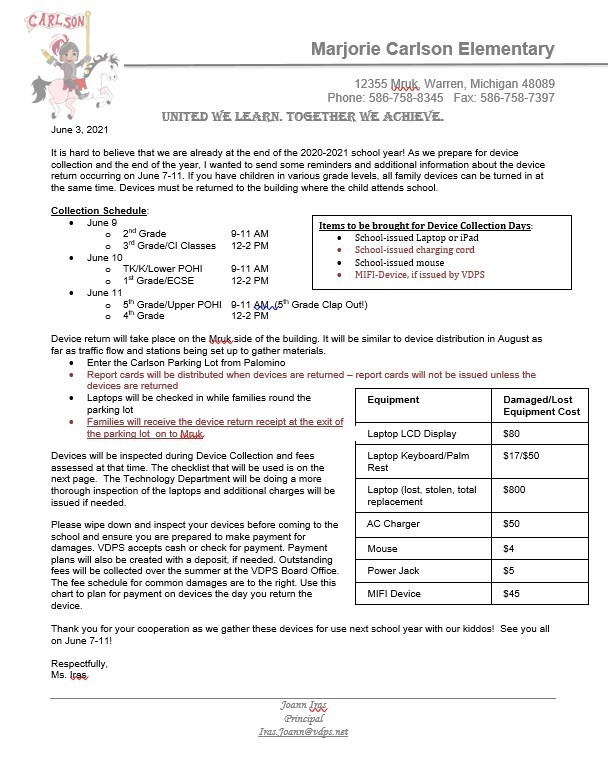 Macomb County Health Department offers FREE Vision and Hearing Screenings for children ages 3-18. See the Flyer and link below for more details.
https://5il.co/tddq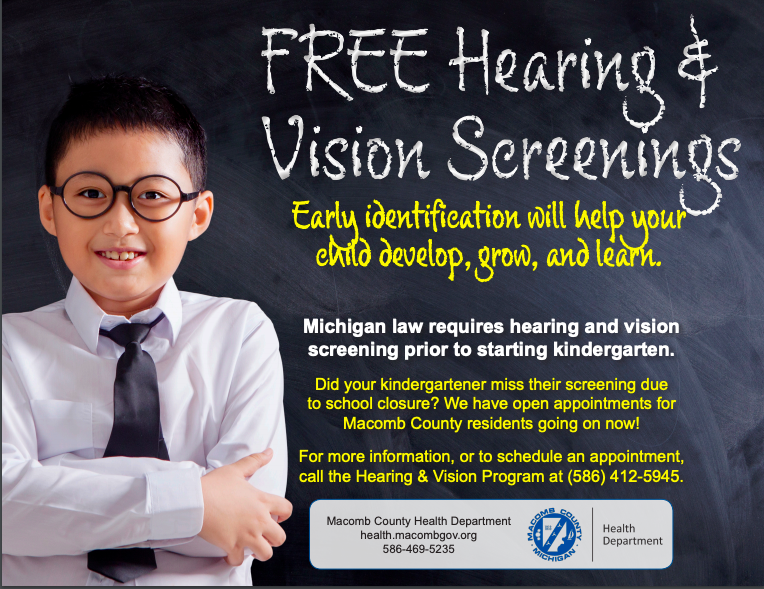 2021 Summer Programs for Kids @ the Burnette Library! Click on the link below!
https://5il.co/tc0c

Check out the Warren Public Library Summer Offerings for our students!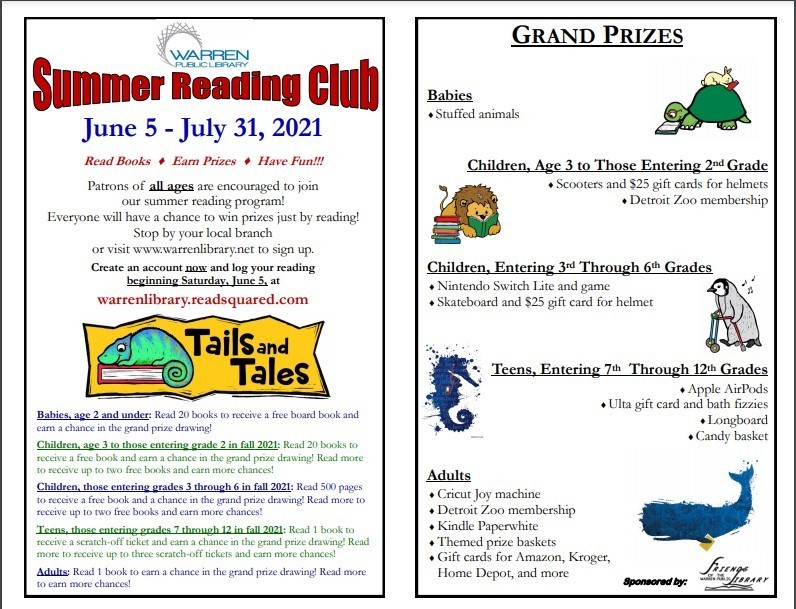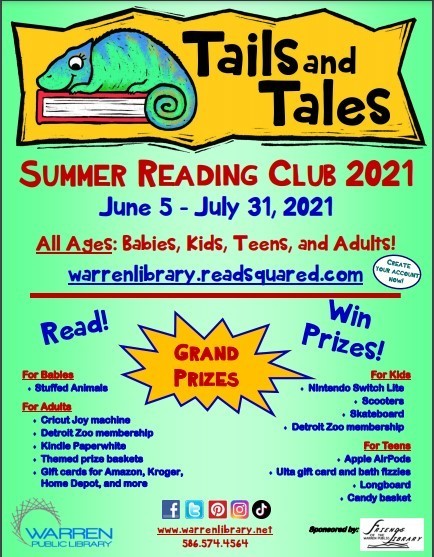 Carlson Device Collection will be June 9-11. See the attached schedule. Can't make it on your scheduled day or time? COME TO ANY DAY that week between 9-11 and 12-2. Have students in multiple grade levels? BRING ALL DEVICES ANY DAY that week between 9-11 and 12-2.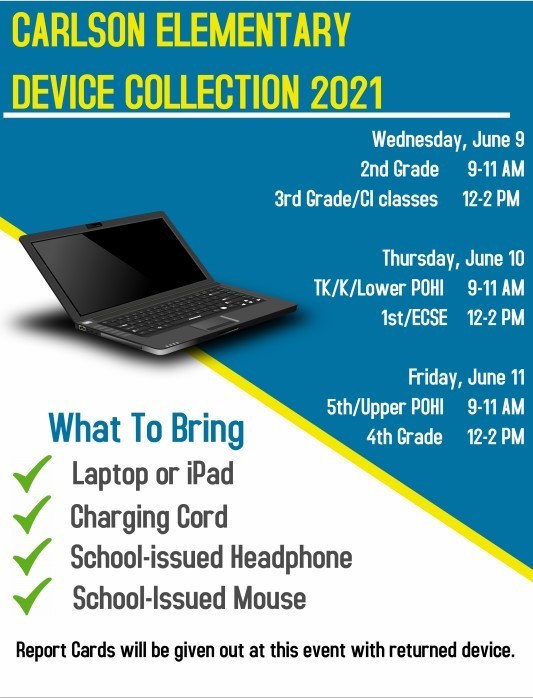 Carlson Knights are rocking the MSTEP!! So proud of all of our Knights for taking their time and focusing on the test the last few weeks. Check out Tajkease's shirt...he is ready and motivated and "In The Zone!"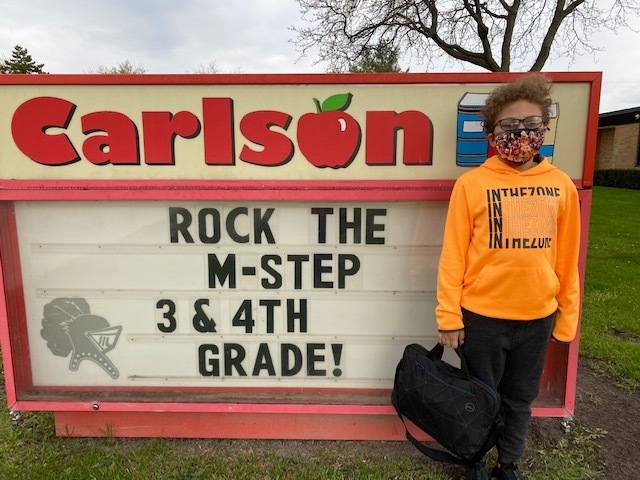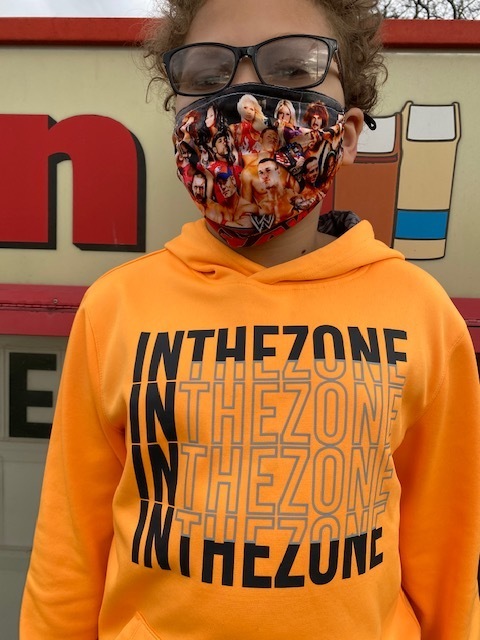 Little Caesars Pizza Kit Fundraiser has started. See the News and Flyer for more information. Thankyou for your support!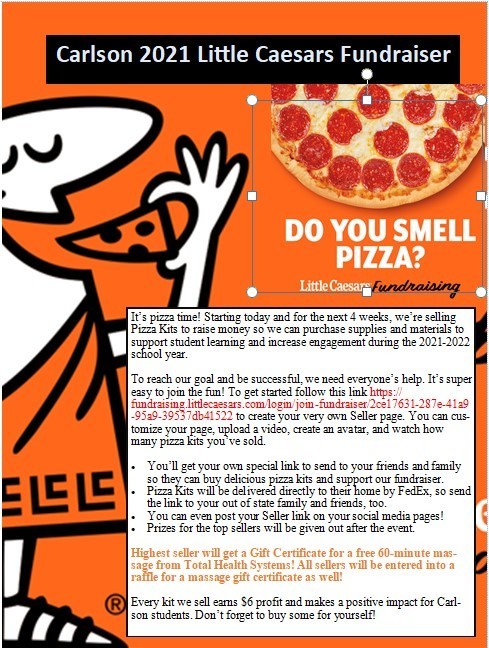 Spring Picture Day is May 4, 2021 from 8:30-3:00. See the flyer for more information. Can't wait to see everyone in their spring outfits!
https://5il.co/rznt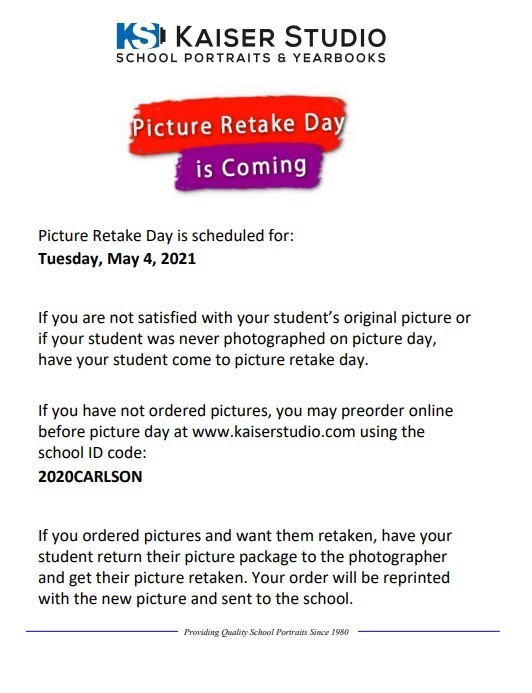 ASD Fun Walk with Friends and Family sponsored by Macomb Connect - a great opportunity for families!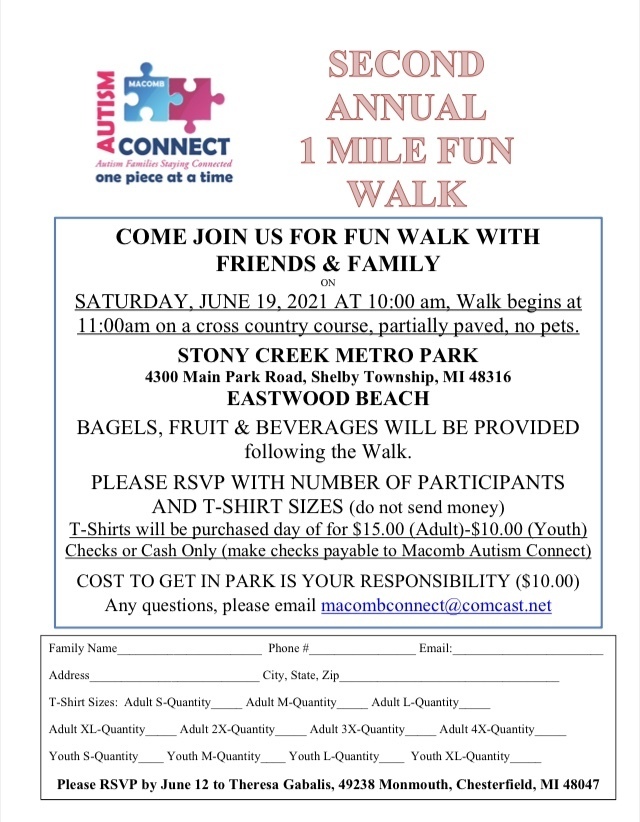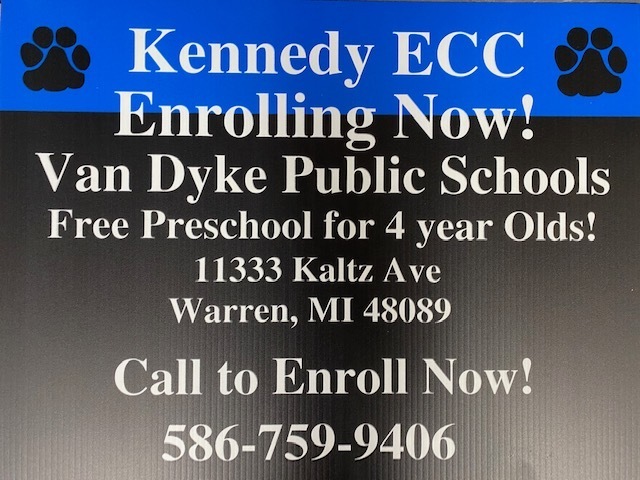 3rd and 4th Grade students will start MSTEP/MI-ACCESS Testing the week of April 27th. See the News section for more information. 4th Grade: April 27-28 AND May 4-5 3rd Grade: April 29-30 AND May 6-7

Our district is going to be hosting weekly virtual parent support groups. The purpose of these meeting is to help support parents and give parenting strategies during these trying times.

5th Grade Families: MSTEP Testing starts April 13th. Students must come with school-issued laptop FULLY charged, power cord, and headphones each day of testing. See the News Story with letter previously posted and sent to families with all the details. Call 586-758-8345 with questions or concerns. Thank you!