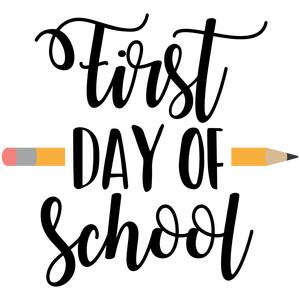 Welcome to Lincoln Elementary!
Dear Parents and Families of Transitional Kindergarteners and Kindergarteners,
A warm welcome to all of our new students! This is an exciting time for your child and hope you are both ready for this year's learning adventure. We know he/she may be a little apprehensive and you also may have mixed emotions-joy that your child is ready for school but sadness because he/she is growing up so quickly! This first day of school will mark one of the most important milestones in your child's life.
Whether it is Transitional Kindergarten or Kindergarten, this year will be a time for children to expand their love of learning, their general knowledge, their ability to get along with others, and their interests in reaching out to the world. Our educational program is set to meet all that and provide a nurturing environment. Be assured that we will do our best to make this school year an enjoyable time for your child, but also a time filled with real learning. The skills we practice daily are the building blocks for your child's future success in school and in life!
THE FIRST WEEK OF SCHOOL
· First day of school is August 30th-Doors open 8:10 am (TK & KG students ONLY)
· Your morning will begin in the café, as breakfast will be served to students. From there, you will be greeted by our wonderful TK & KG Teachers, who will guide you through the morning activities and schedule for the first week of school.
· TK-KG daily schedule for the week of August 30th (Arrival: 8:10 am & Dismissal of 11:50 am)
o Monday, August 30 - ½ Day
o Tuesday, August 31 - ½ Day
o Wednesday, Sept 1 – ½ Day
o Thursday, Sept 2 - Full Day for all students TK-5th
All students (TK-5th) begin their regular school day schedule, FULL DAYS until 3:26pm, on Tuesday, September 7th, with their assigned classrooms.
For the health and safety of our students, families and staff, we kindly request that all COVID-19 SAFETY Protocols be adhered to, masks will be required, as we spend our time together during this event.
Important Back to School Information
NOTE: A MASK MANDATE IS IN EFFECT FOR ALL STAFF, STUDENTS, AND PARENTS, IN AND THROUGHOUT THE ENTIRE BUILDING. YOUR COOPERATION IN THIS MATTER IS GREATLY APPRECIATED!
Lincoln Elementary's Office opens daily at 8:20 a.m. Students should not be dropped off any earlier.
Lincoln Elementary's Office closes daily at 3: 45 a.m. ALL students must be picked up before this time.
Morning Arrival: All students may ENTER the building through the Main Doors or the Back Door's (entrance off MacArthur Ave.). These doors will be opened and supervision will be present daily beginning at 8:20 a.m. The first bell rings at 8:21a.m. and the school day starts at 8:24 a.m.
Dismissal Exits:
TK Ms. Antieau (111), KG Ms. Grabruck (110), KG Ms. Zebrowski (112) 1st Grade Ms. Micale (109) and 1st/2nd Split-Mrs. Radomski (114) - Dismiss out their classroom doors.
1st Grade Mrs. Van Maele (116), 2nd Grade Mrs. Balaban (105) 2nd Grade Ms. Hageman (115) and 2nd Grade Mrs. Stigleman
(106) Dismiss into the front parking lot area from the South End doors.
3rd Grade Mrs. Sydney (145), ¾ Split- Mrs. Balenger (144), and 4th Grade Ms. Zak (143) Dismiss out from the Media Center doors into the front parking lot.
3rd Grade Mrs. Ahern (141) and 4th Grade Ms. Guthrie (142) Dismiss out the Back Doors, into the Back Parking Lot.
5th Grade Ms. Misoni (150), 5th Grade Mrs. Otis (131) and 5th Grade Ms. Tisch 130 -Dismiss out the main doors by office.
PLEASE NOTE: PARENTS MAY REQUEST THAT ALL OF THEIR CHILDREN EXIT OUT OF THE SAME DOOR. PLEASE SEND IN A NOTE THAT DICTATES WHO YOUR CHILDREN ARE AND WHICH DOOR THEY ARE TO EXIT.
A map has been provided on the back to help you find your child's classroom as well as exit area. If you have any questions or concerns, please contact the main office at (586) 758-8342.
If you drive your child to/from school, please note that you may use the pickup/drop-off areas designated in the front and rear parking lots. Please do not park in the drop-off zones when dropping off or picking up your child. Both parking lots are designed to be used as a drop-off area; please utilize it as a loop so that we can keep traffic moving. The Special Services bus will still use the South side of Studebaker to drop off the children. If you are interested in helping keep our children safe, please contact the office at (586)-758-8342.
Thank you,
Stephanie LaBelle