The Class of 2024 is in need of Food and Merchandise vendors for the upcoming Food Truck Rally and Pop-Up Shop on October 14th. Please contact Ms. Hill at 248-266-2765 if interested.

Check out pics from this fun Van Dyke Field Trip on Friday! Our K-8 classrooms had a blast at the Warren St. Anne Sausage Festival's "Special Needs Sneak Peak" annual event! Thank you to our Special Services Department staff and the generosity of the St.Anne Festival Committee for making this great event happen!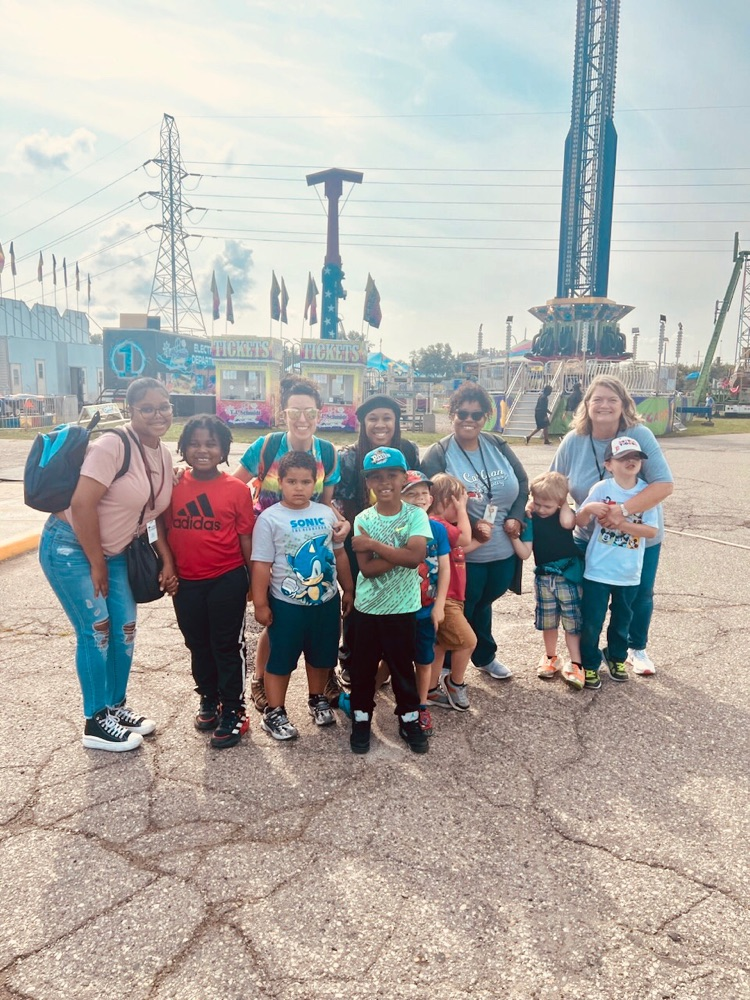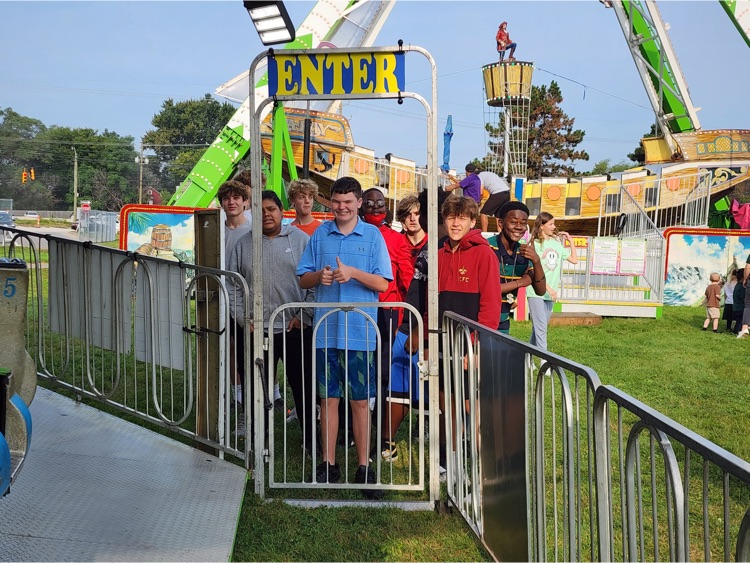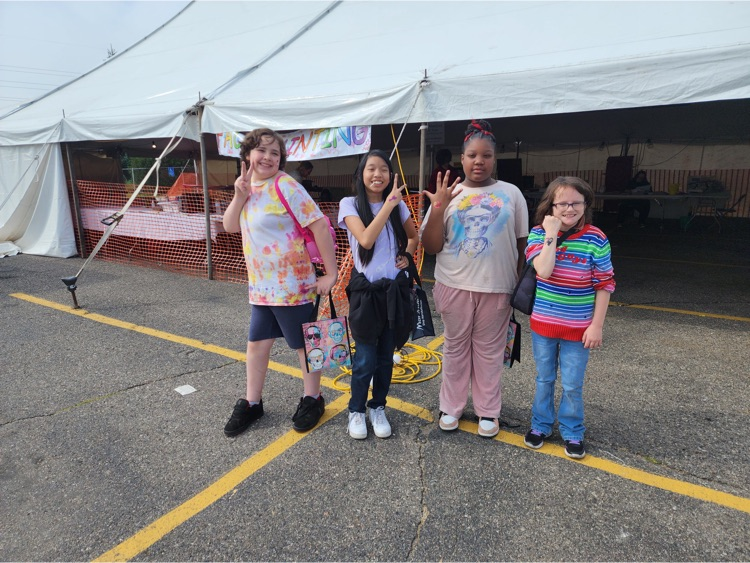 Happy Friday, or should I say Happy Day of the Brown Jug? Be sure to join us tonight for some community fun and friendly rivalry. Food trucks will arrive at 5 and the game begins at 7. Watch the Abes take on the Panthers to see who will take ownership of the Jug in year 77. We'll see you all soon!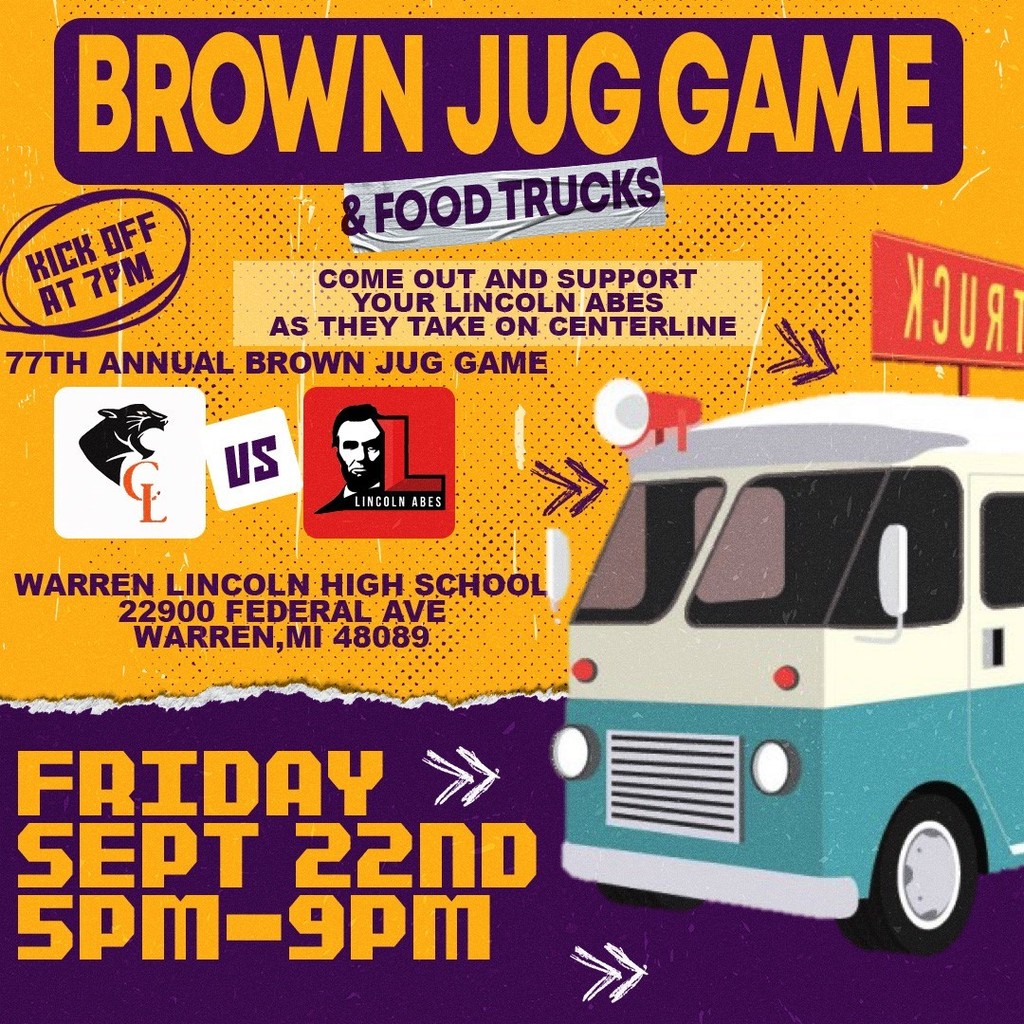 Good morning, Van Dyke Community. What's more important than taking care of your own health? If you're not healthy, everything around you stops. This Saturday, the Macomb ISD is hosting a Health and Wellness Fair with FREE screenings and events for all ages. Please check it out if you are able.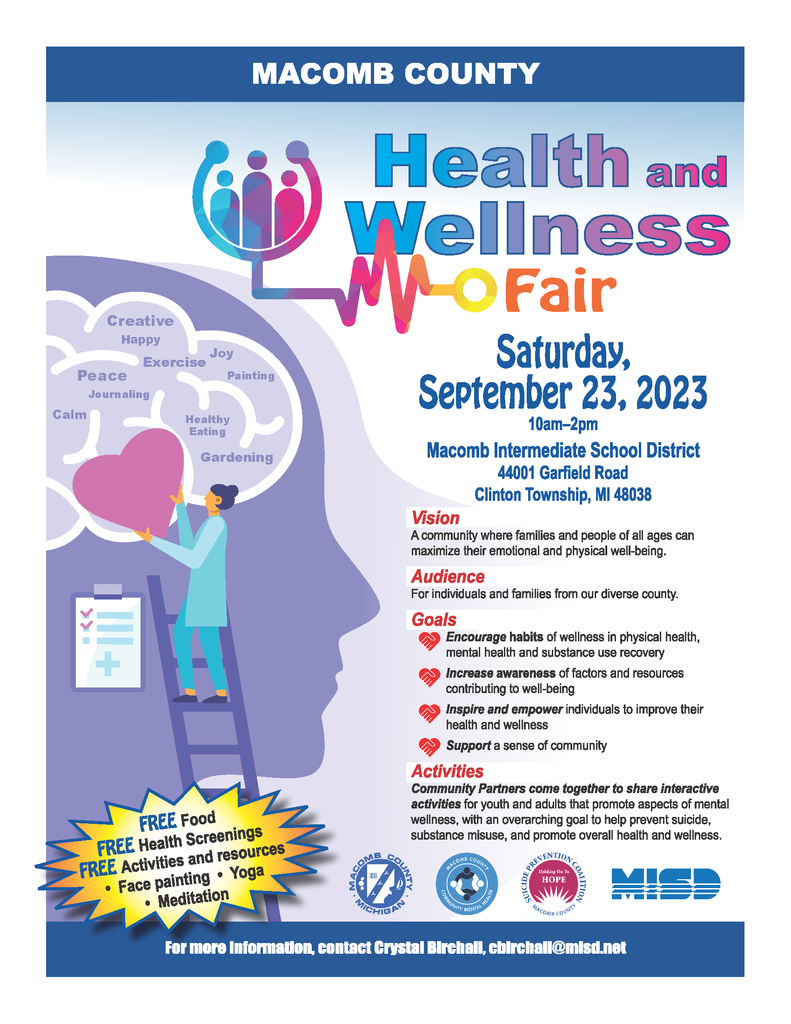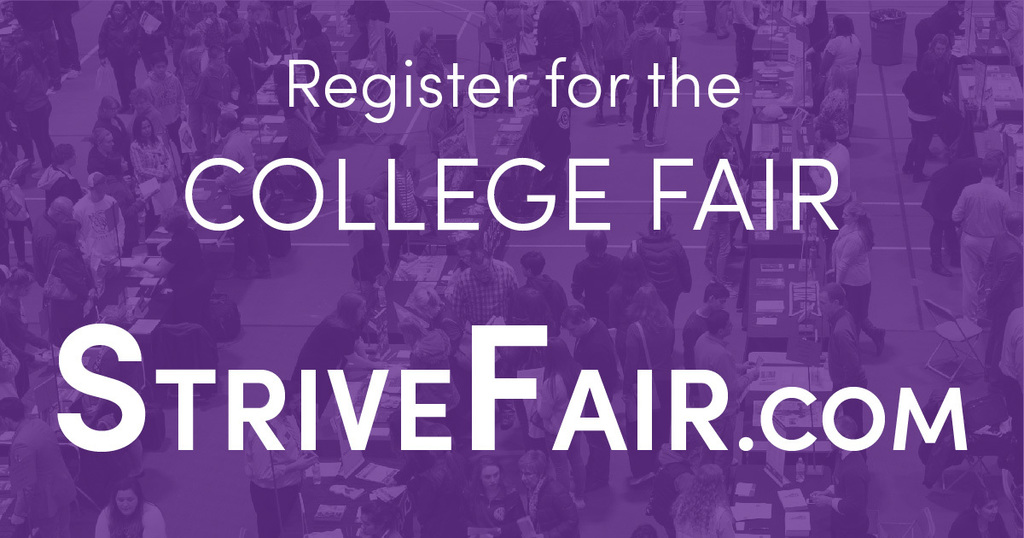 Happy Thursday! Although our Friday Footballers will be away this week, don't miss the Brown Jug game at home next week. This tradition will be in its 77th year, and we'll be celebrating with Center Line. See the flyer for more details and join in the fun as the Abes and the Panthers play for the Jug at 7pm on Friday, September 22.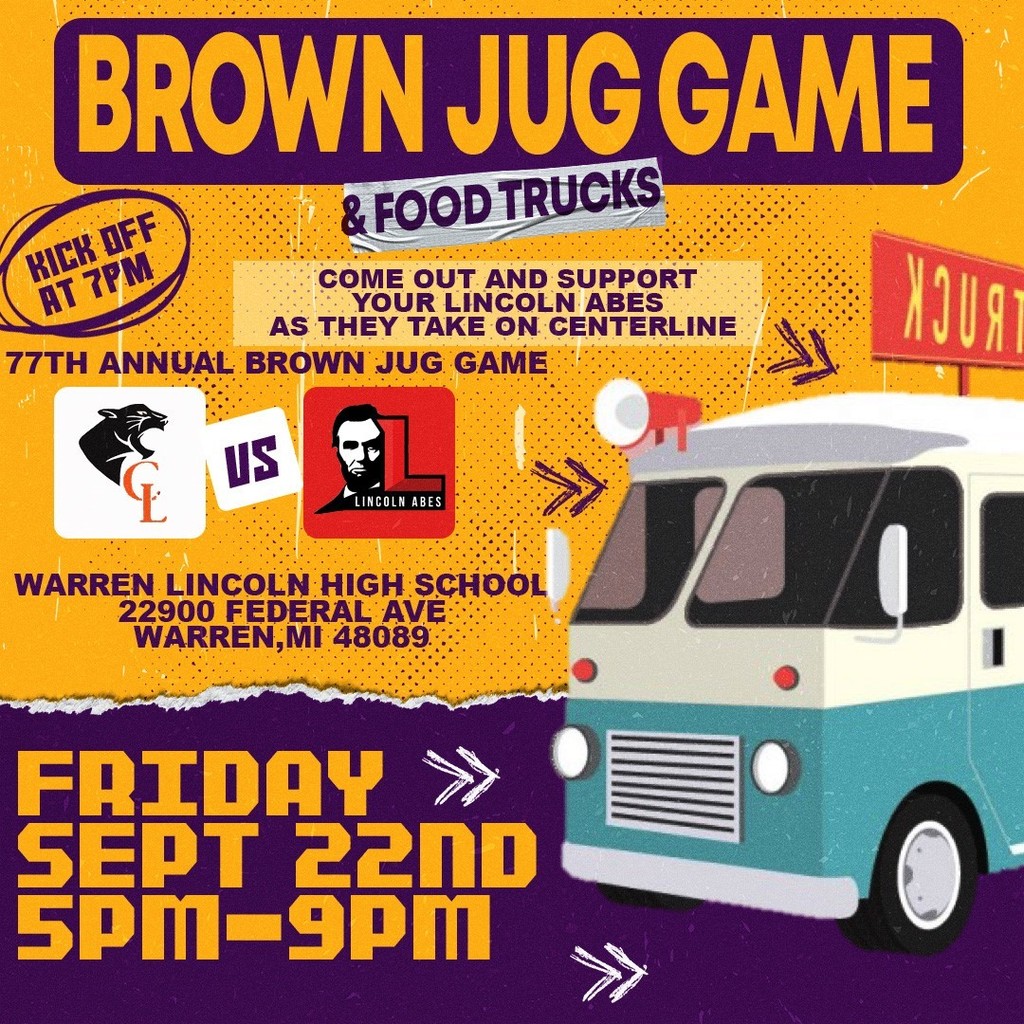 Good morning, Van Dyke Community! How about some positive messages from our students and elsewhere for Wellness Wednesday? Remember that it's ok not to be ok - just don't give up, and don't trip on what's behind you. We've got your back. This wisdom was shared by two of our students at the last home football game, via their hoodies!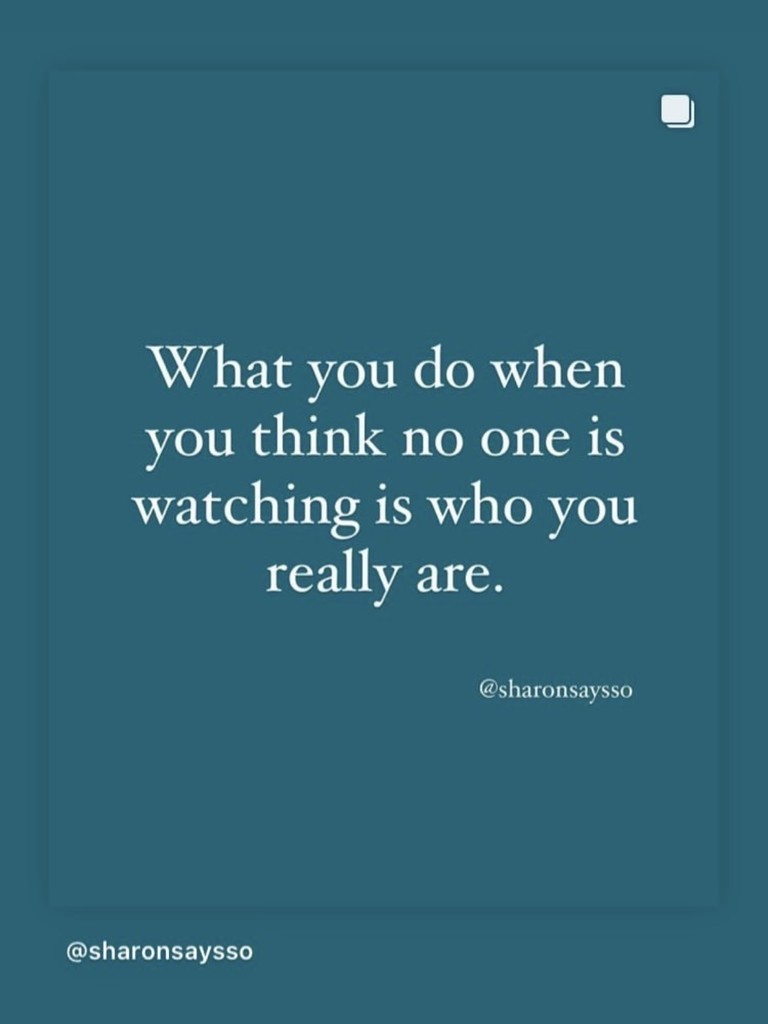 Thank you, Pastor Mollenkamp and the Woodside Community, for donating a busload of backpacks for our students! Not only are they stylish, they're full of school supplies. We'll get them to those who need them and this will surely help us to have a great year in VDPS, together. Mr. Breithaupt was happy to be around to help unload and thank Pastor Tyler when the goodies arrived.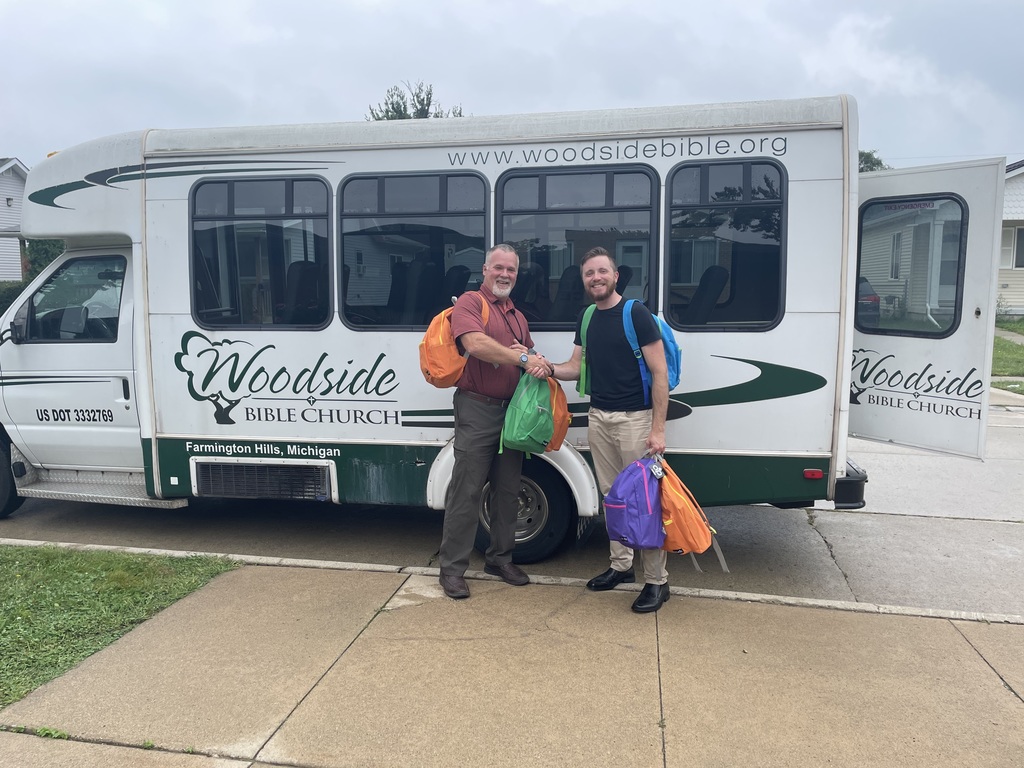 Please see the attached flyer for our upcoming Special Needs EXPO being held at the MISD on Saturday, September 30, 2023, from 9am – 1pm. There will be activities for children, vendors, presentations, performances, and lots of food and fun! This is a FREE event for students with special needs and their families!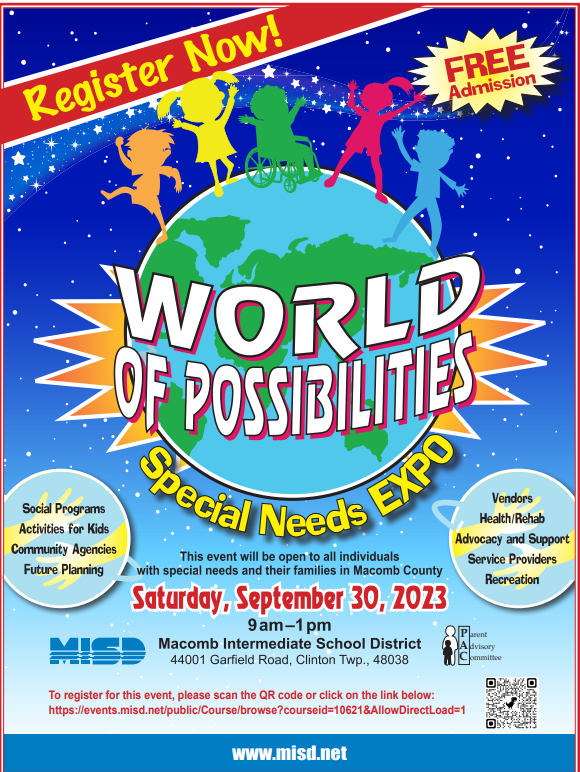 Good morning, and welcome back to week two! We can be silly and caring at the same time, and we can also be our best selves every day. Let's learn and grow together.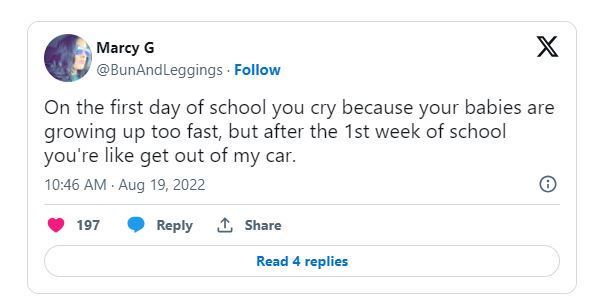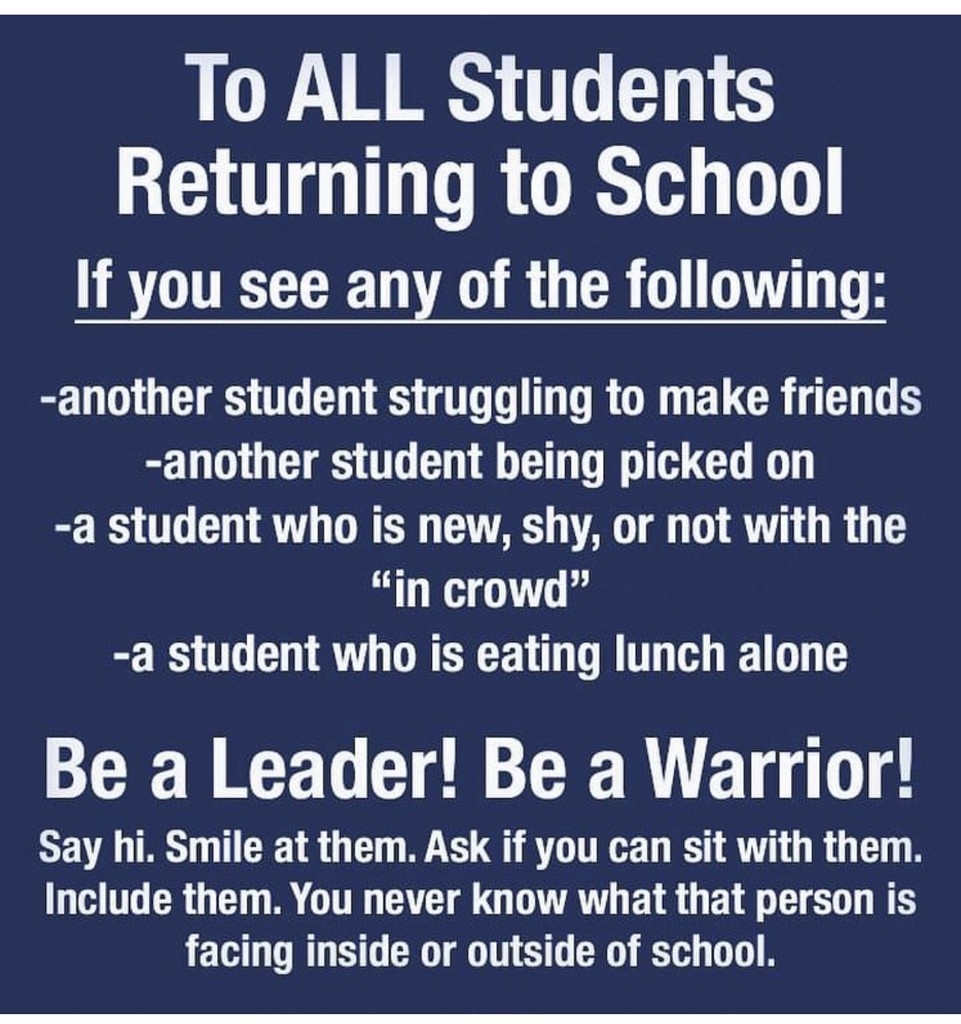 Good morning, Van Dyke Community. Don't forget that students are off and the district will be closed Friday and Monday for the Labor Day holiday. Tonight at 7:00, you can start your long weekend by coming to support the Varsity ABES as they take on St Clair HS at our Stadium. It should be less steamy than last Thursday, and Harry the Football Dog is ready for another win!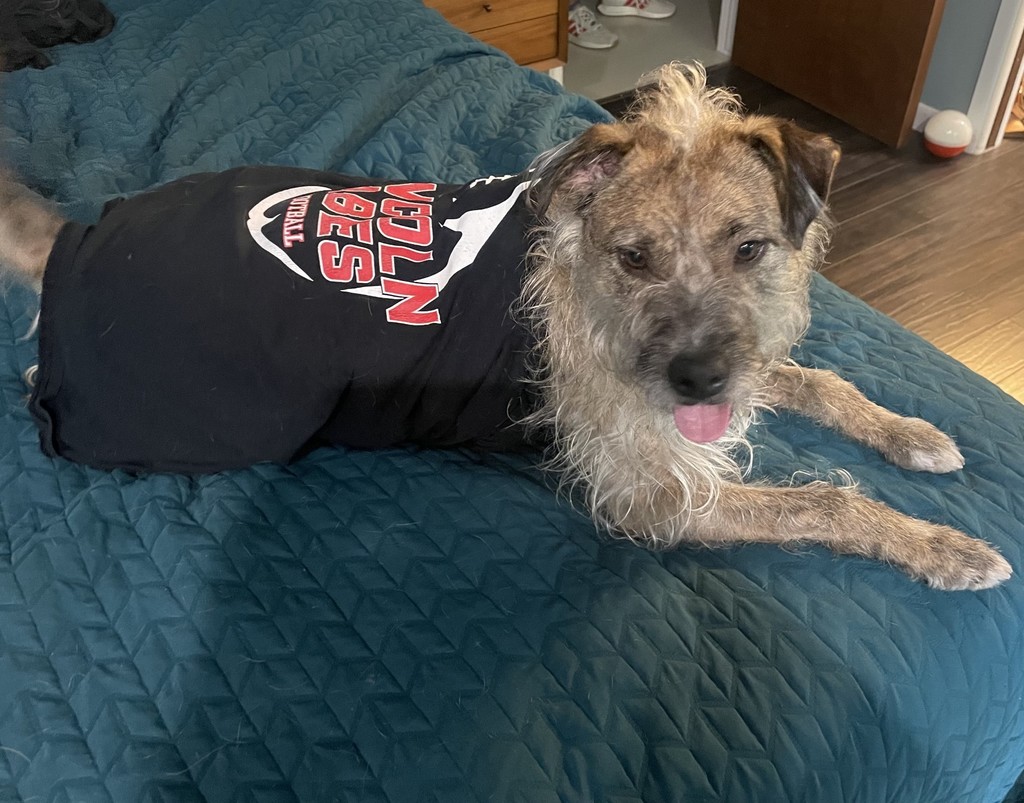 Our first full day has been a success, thanks to everyone involved. As we prepare for the rest of the week and beyond, be sure to get your students registered and wish our staff good luck as they remember how to best conquer the machines. We'll see you in school tomorrow!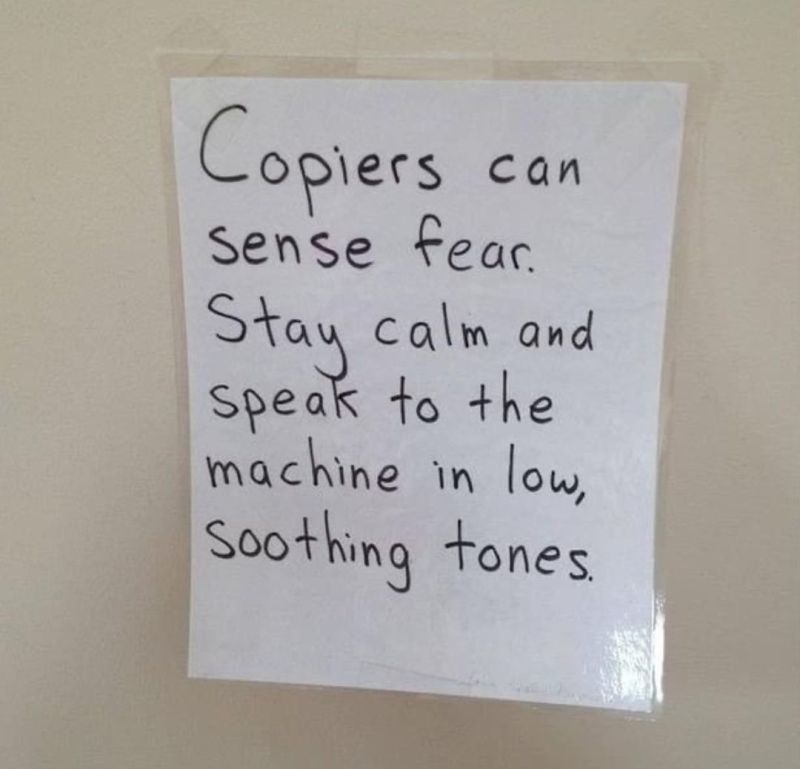 Happy first day! The buildings are all abuzz with excitement and anticipation. We know it's going to be a great year as long as we keep working together. The home-school partnership is essential. We're here when you need us! Remember - today is a half day for all students.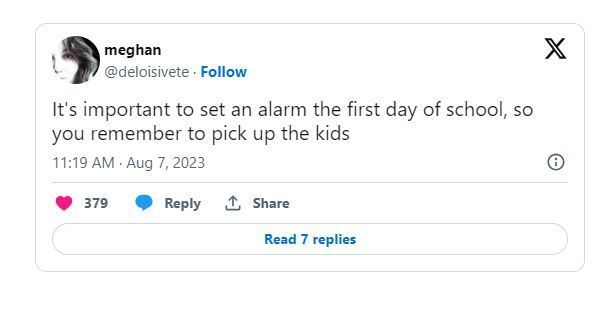 'Twas the Friday before school started, and all through the district Not a creature was stirring except...Nope, that's not right - We're all stirring! We're ready for a bright and shiny new school year beginning Monday, August 28th. We'll see you then, with big smiles and positive vibes. Everyone is excited to welcome our students and families. If you haven't registered yet, information is on the website and you still have time. Get some rest and enjoy the weekend.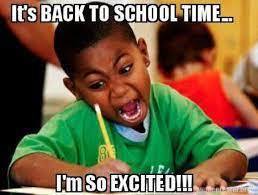 We are ready for YOU! Here are some pics of what's been going on this week in Van Dyke as we prepare for a fantastic year with our community of learners. Also, don't miss the big game tonight at 7:00 at our Stadium. Be there or be square and GO, ABES!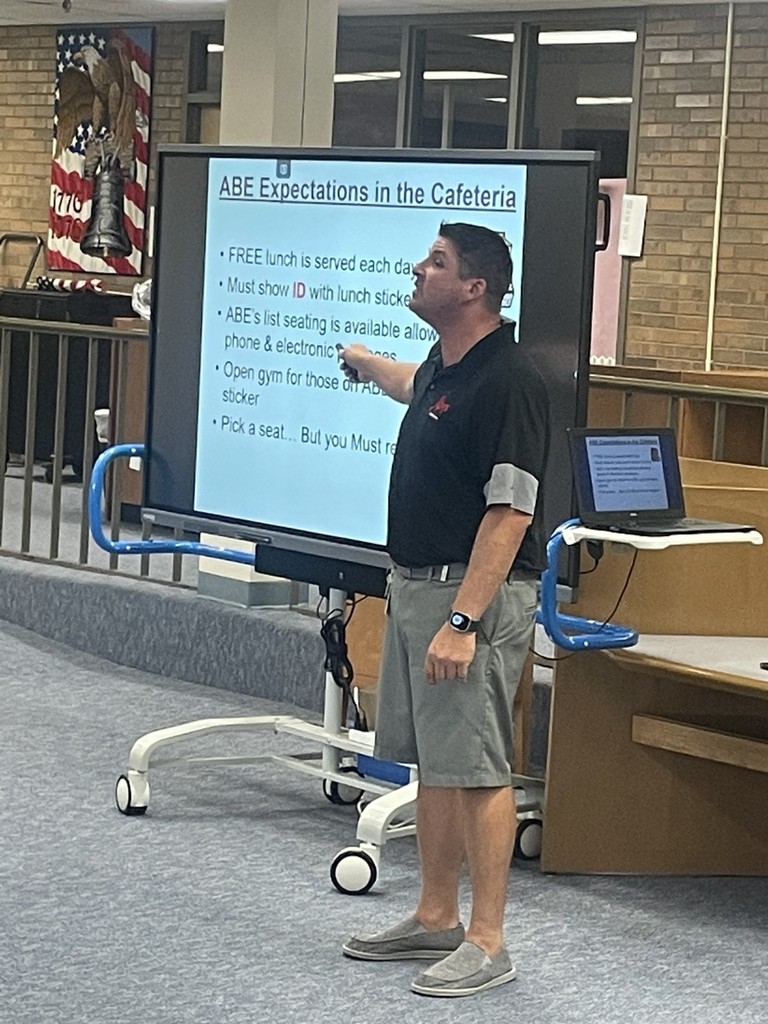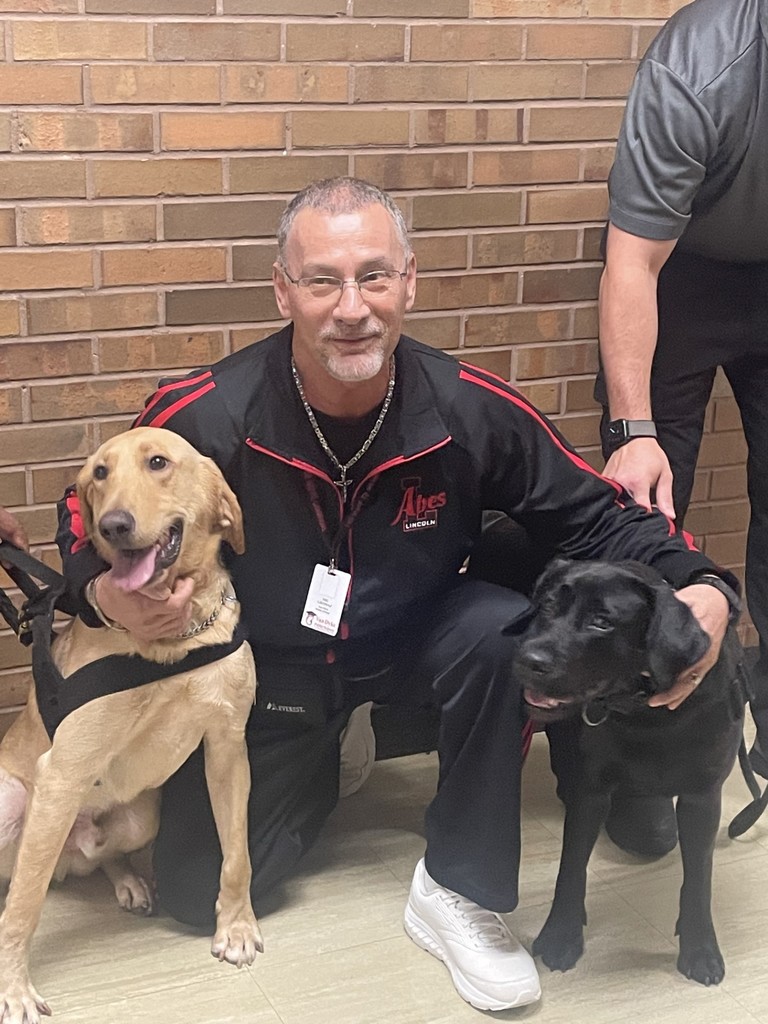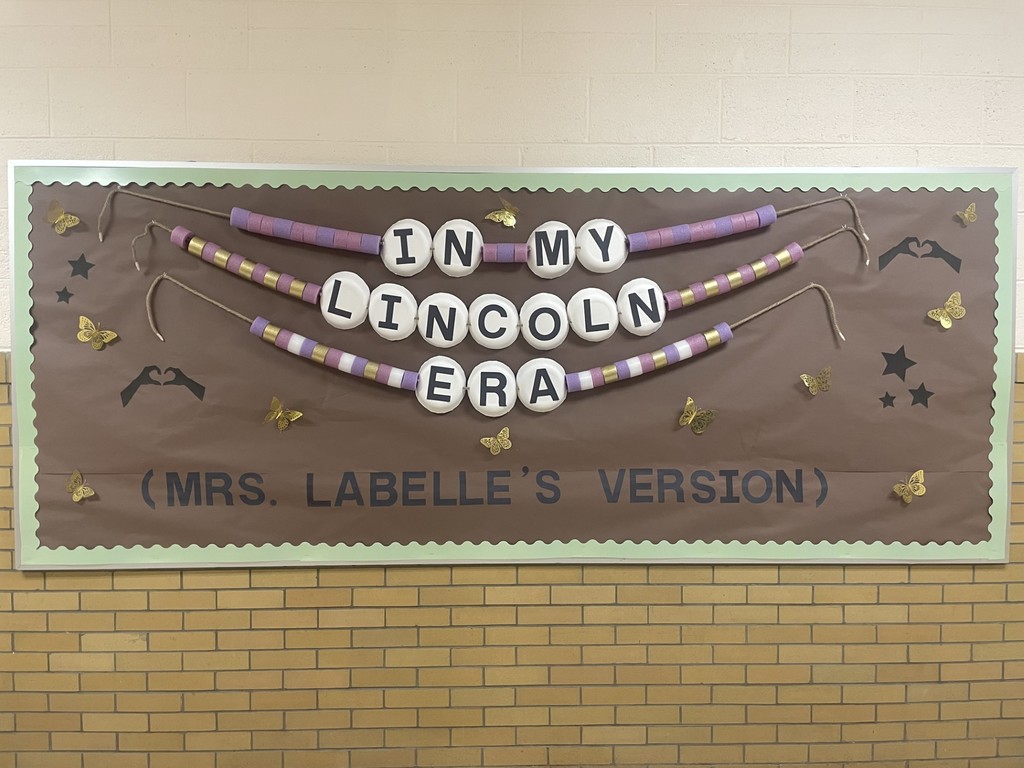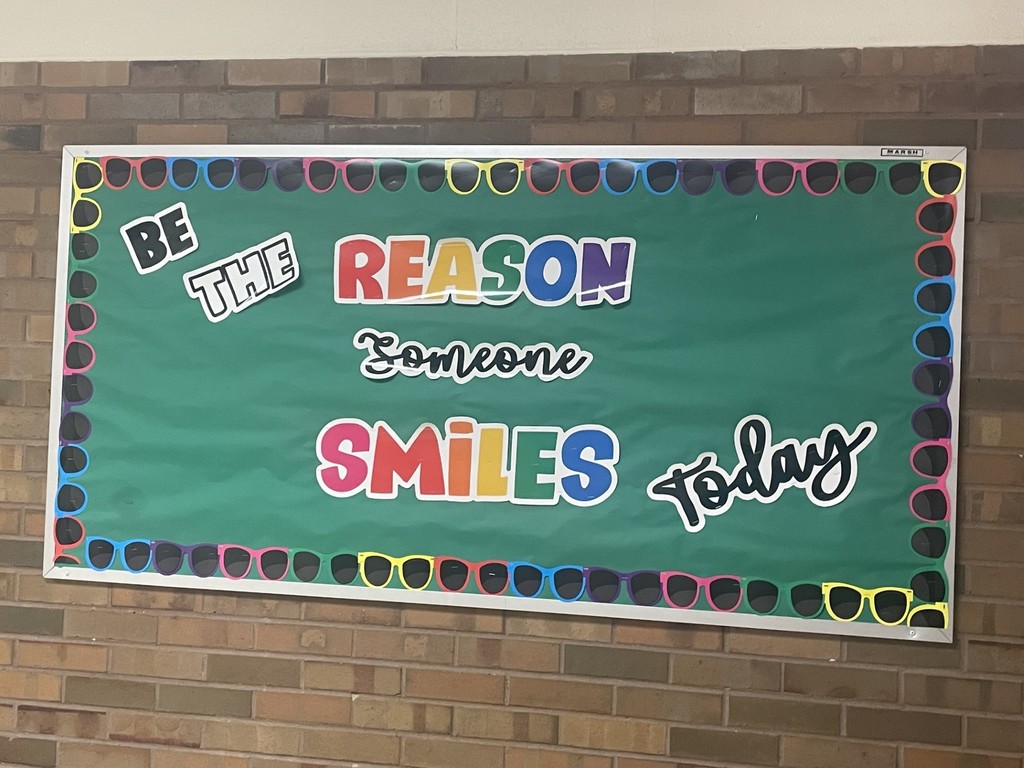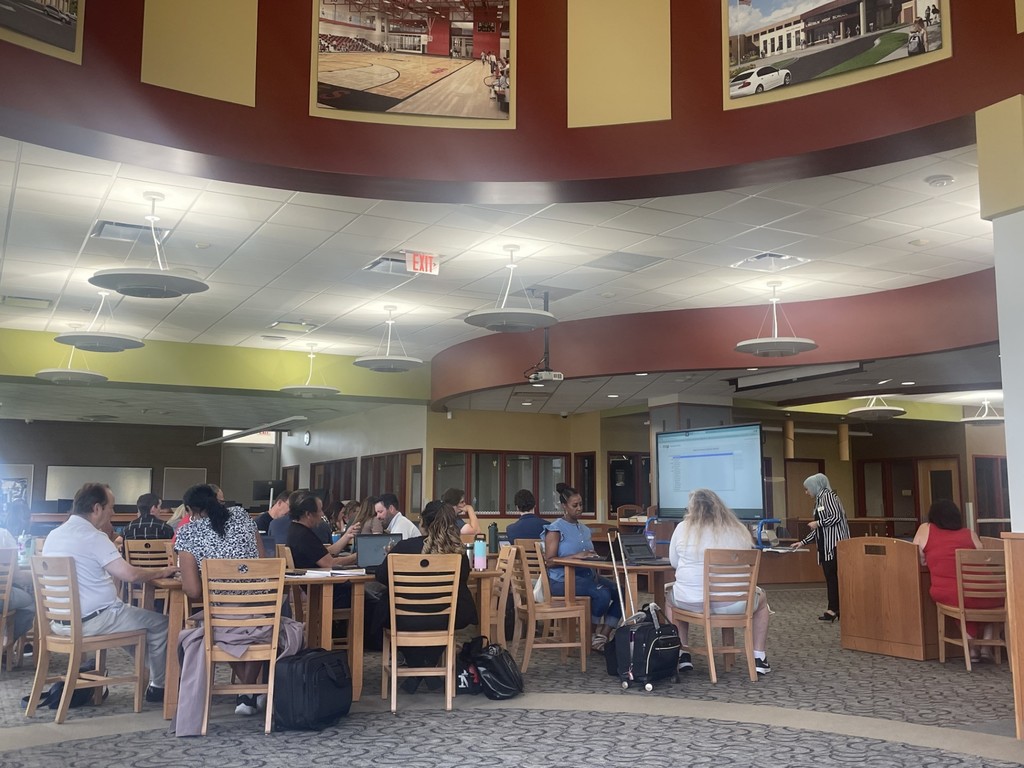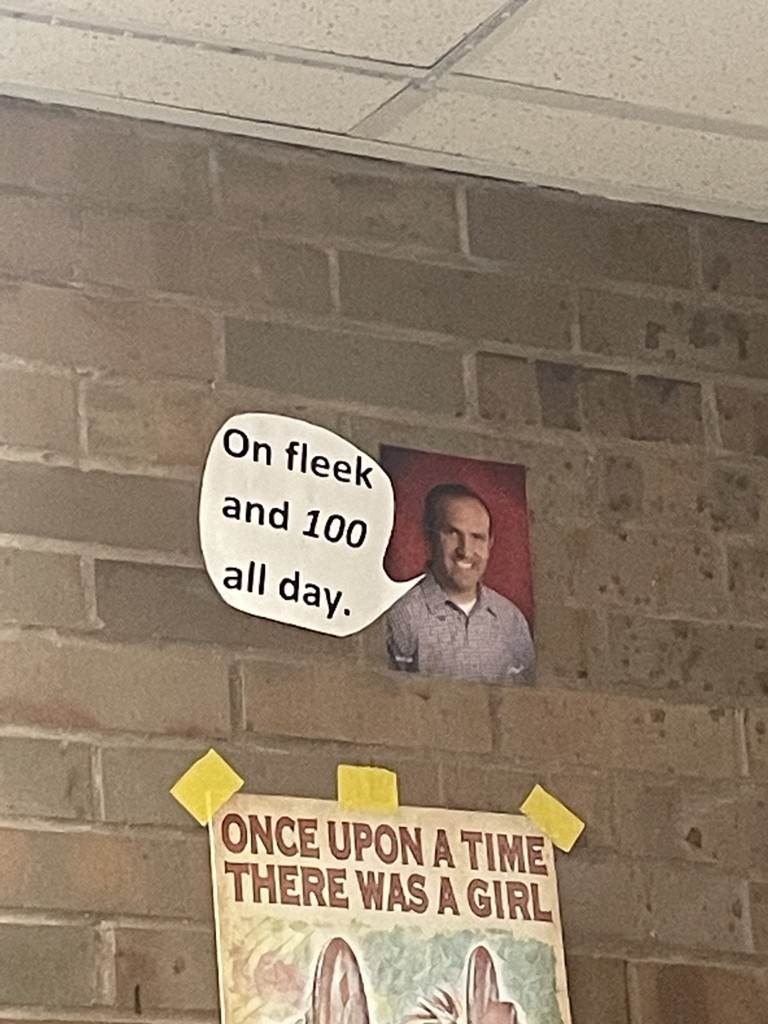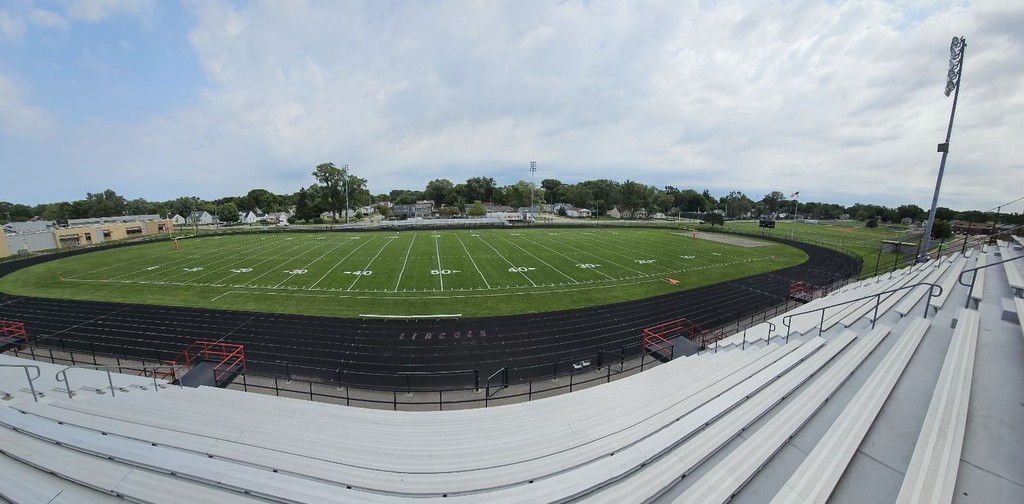 We can't thank you enough, @John Burke Agency, for sponsoring some of our breakfasts and snacks for our Back-to-School kickoff meetings this week. We appreciate all you do to support our wonderful staff throughout the school year and beyond! @BurkeAgency @Meemic


Good afternoon, Van Dyke families. We are so excited to welcome all of your children back on Monday, August 28. Don't worry if you haven't received class lists or packets yet- our amazing secretaries have returned and are getting back into the swing of things now. Take a look at your individual schools' web pages to find supply lists for different grade levels, etc. We won't be posting class lists outside to help increase safety, however you can find those out directly through your child's school. Get ready for a great morning on Monday, and just a couple of things to sign when the kiddos get home!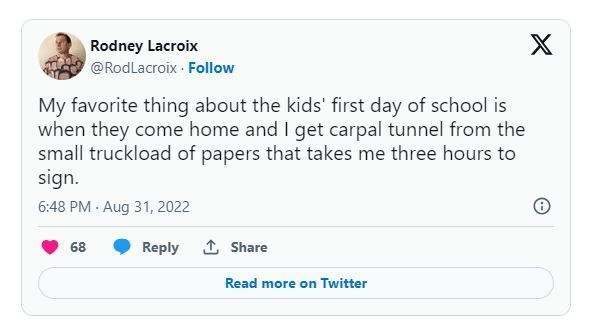 Who's going to introduce Therapy and Detection dogs this year? WE ARE! Welcome Johnny Guerrero with Binx (left), and Tony Stokes with Intel (right). They are both 2-year-old labs trained through zebra K9 and ready to join the VDPS community with a great big doggie smile.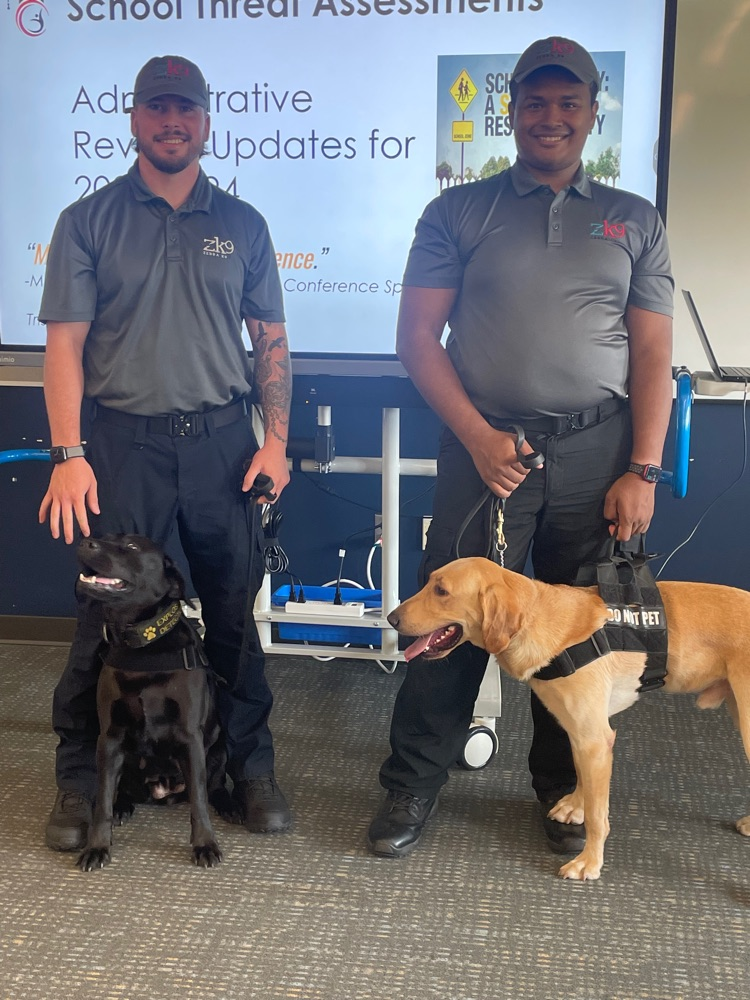 We're getting so close to the start of another new school year! We can hardly believe it. How about another Kid Quote Monday? Don't we love our adorable little nut-balls?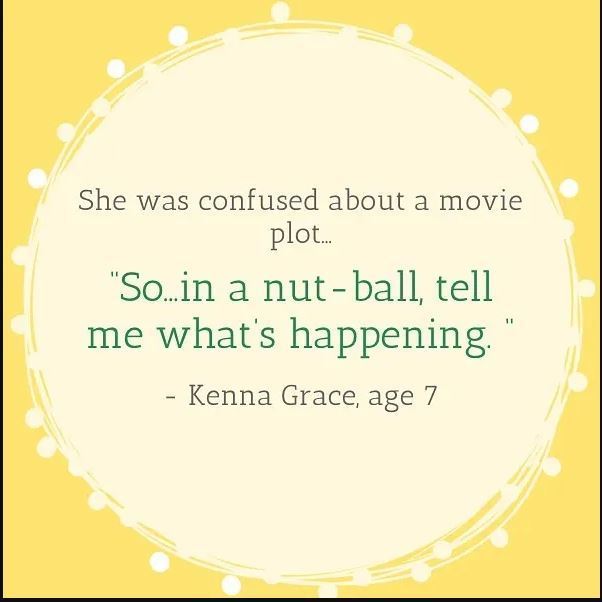 Kid Quote Monday, already? This is another cute one, just in time for some of you to pack your bags and visit family.