Please see the attached letter from Superintendent Piper Bognar regarding the updated masking recommendations.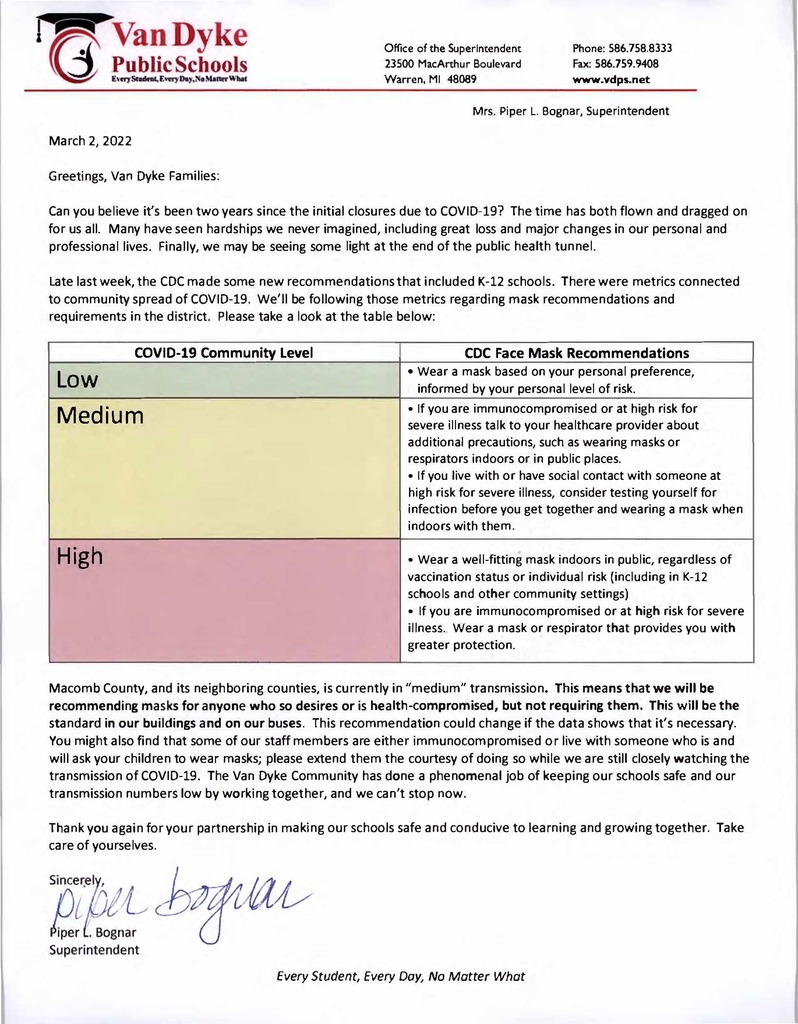 Letter from the Superintendent regarding Recent District Losses. Please go to the District website's Mental Health and Wellness page for resources. (vdps.net/page/mental-health-and-wellness)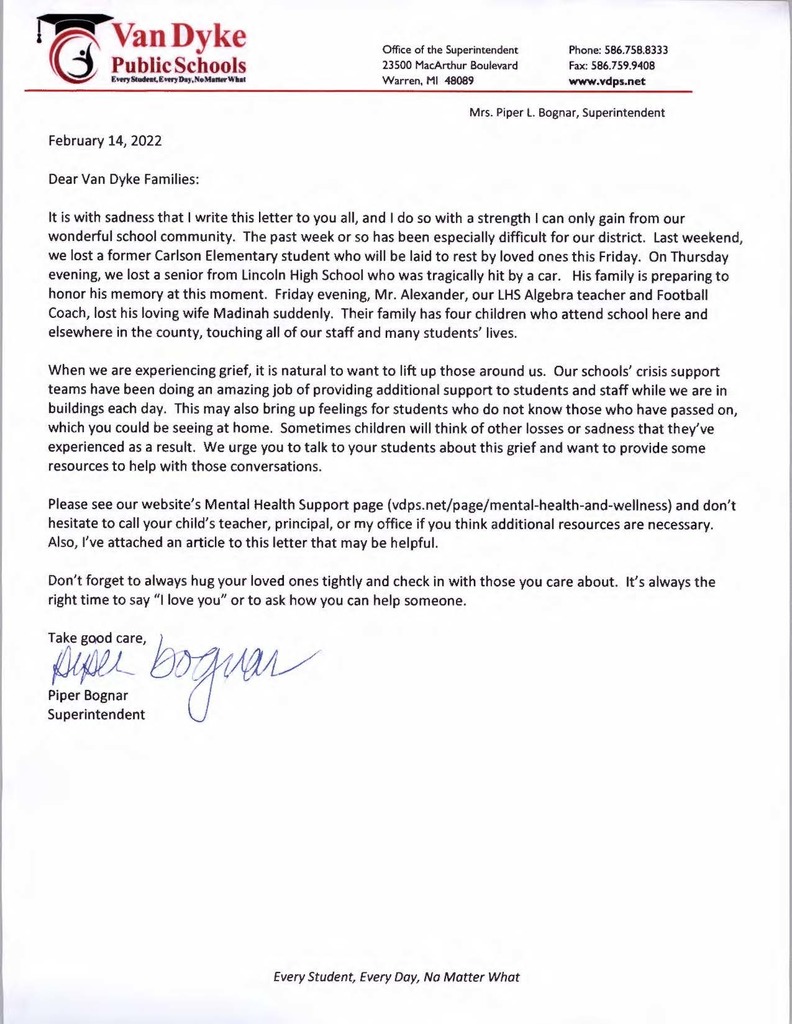 Please join Michigan State University Extension and the MISD Parent Coalition to talk to your students about race!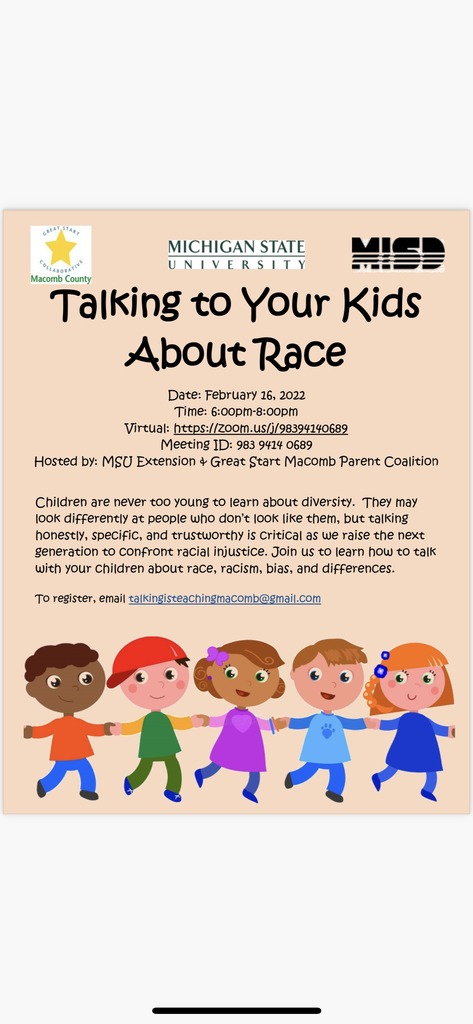 Today is National School Crossing Guard Day. We thank our dedicated crossing guards, who care for and help keep our students and families safe regardless of whatever the Michigan weather throws our way!

Tomorrow, February 3rd, 2022, will be a snow day! Enjoy your day!!

Van Dyke Parents-If you have a child with an IEP, please check out this "Make-a-Difference" Award Nomination information. These awards are for parents of special needs children who would like to recognize staff members that are making an impact on their children's lives! Nominate a Van Dyke staff member today! Call the Special Services Office at 586-758-8338 for more info. You can download the Nomination Form and email it or mail the hard copy. Nomination Link:
https://www.misd.net/separents/files/MADA%20Nomination%20Form%202020.pdf

Check out the classes being offered By Michigan State University Extension. Click on the Community page and then Parent Involvement. There are some great learning opportunities for parents!

Van Dyke Community- In response to events at Lincoln High School yesterday, we will be providing mental health supports for any/all students, staff, or family members that may need resources. There will be mental health professionals on site at the Van Dyke Administration Building today, January 13th from 12:00-4:30pm. The address is 23500 MacArthur, Warren, MI 48089. Please call the Special Services Department with any questions you may have at 586-758-8338.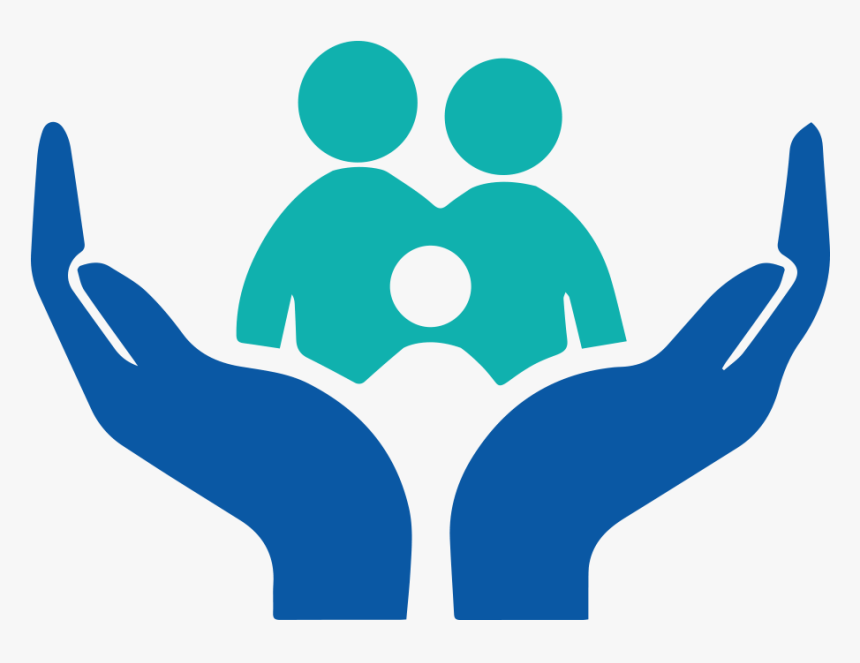 Carlson, Lincoln, & McKinley students enjoyed the annual "Shop with a Firefighter" holiday event sponsored by Meijer & the Warren Fire Department this evening. Thank you Meijer & Warren FD!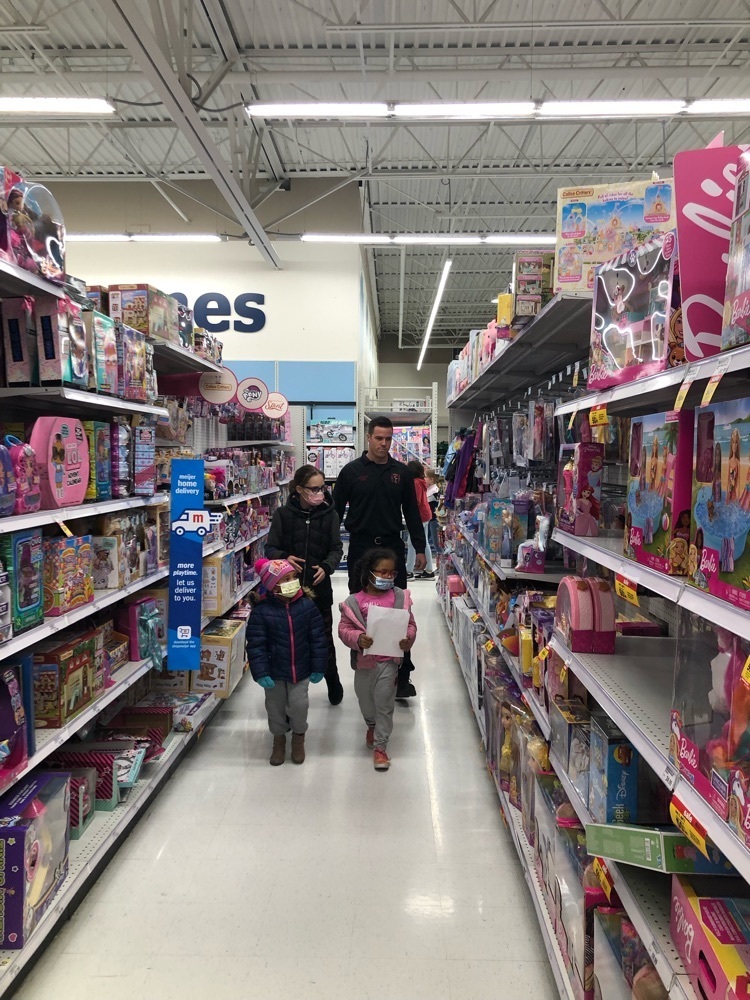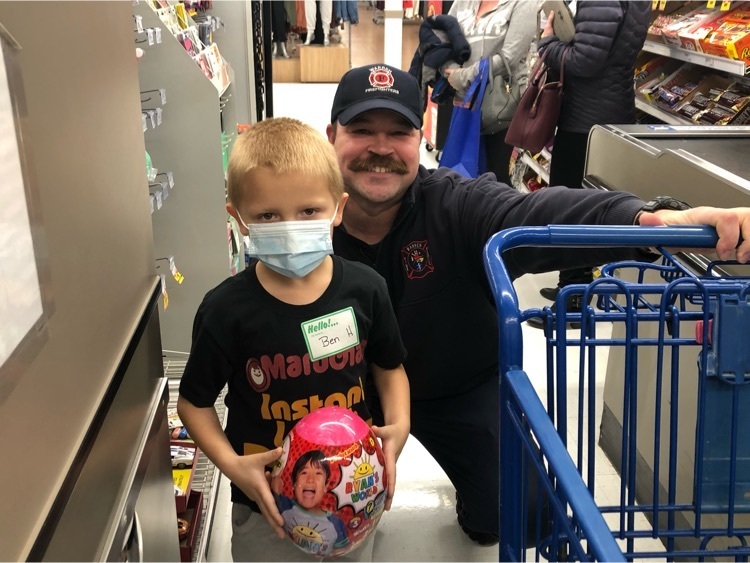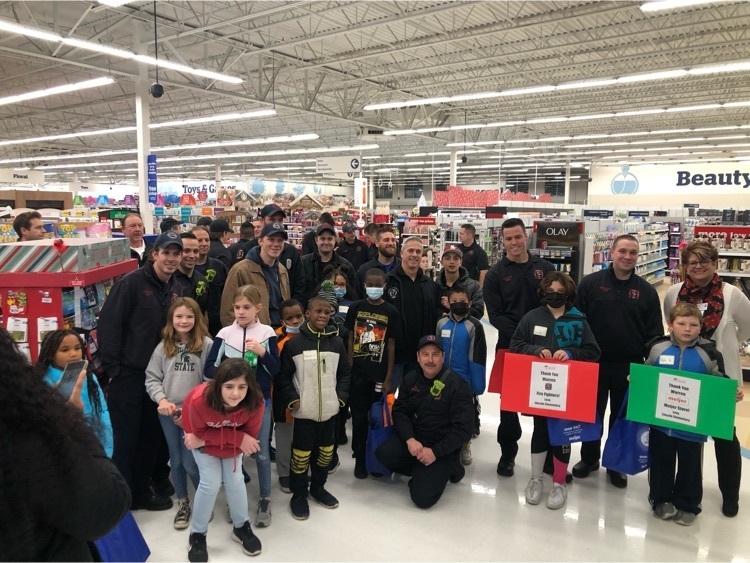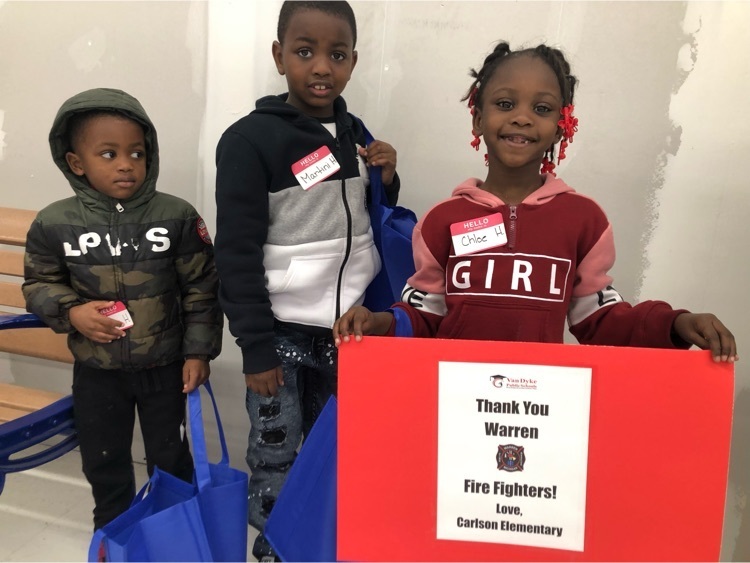 A message from the Joint Safety Committee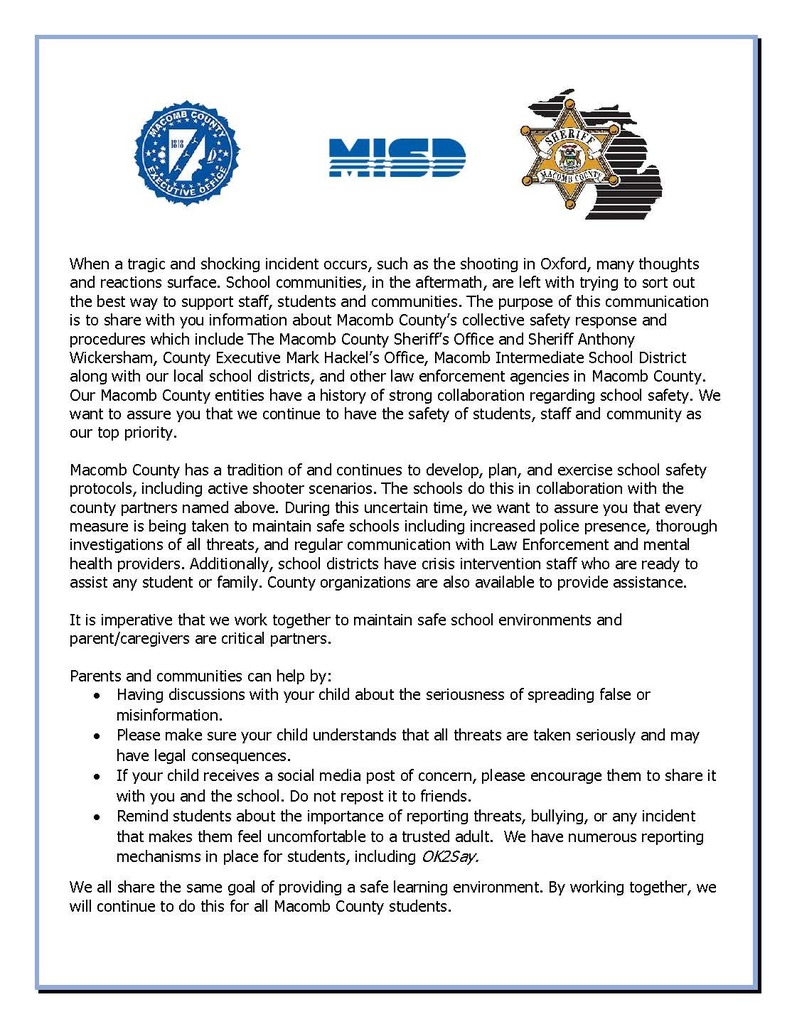 Please see the statement from the Macomb County Sheriff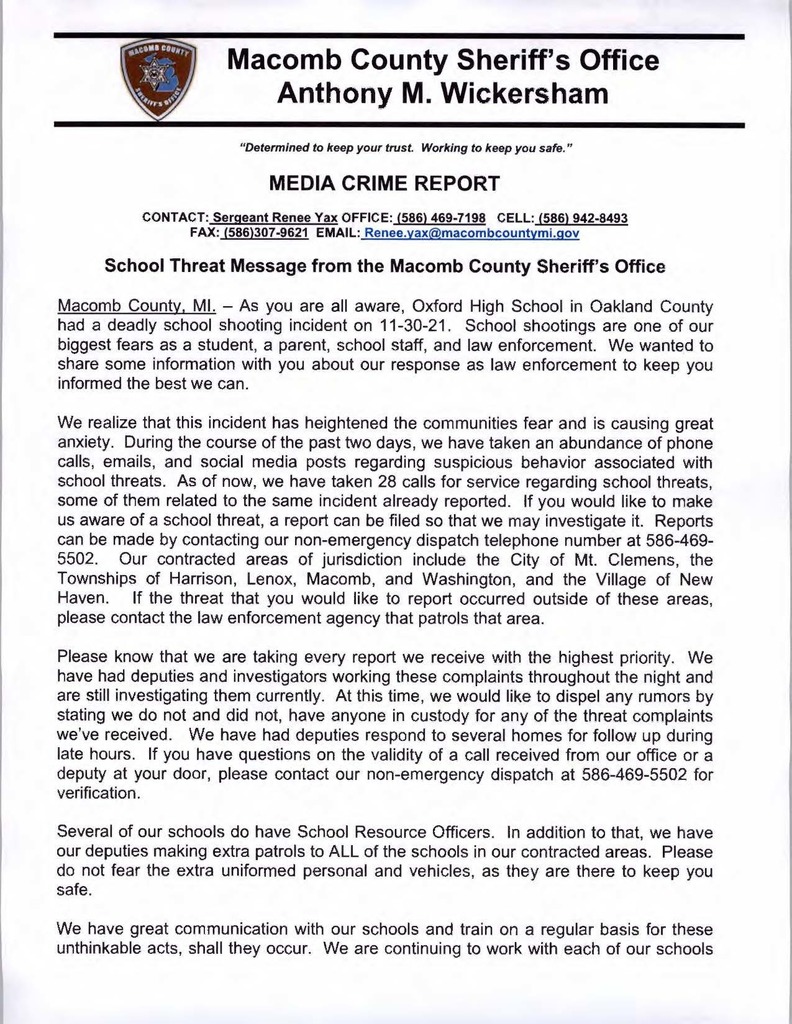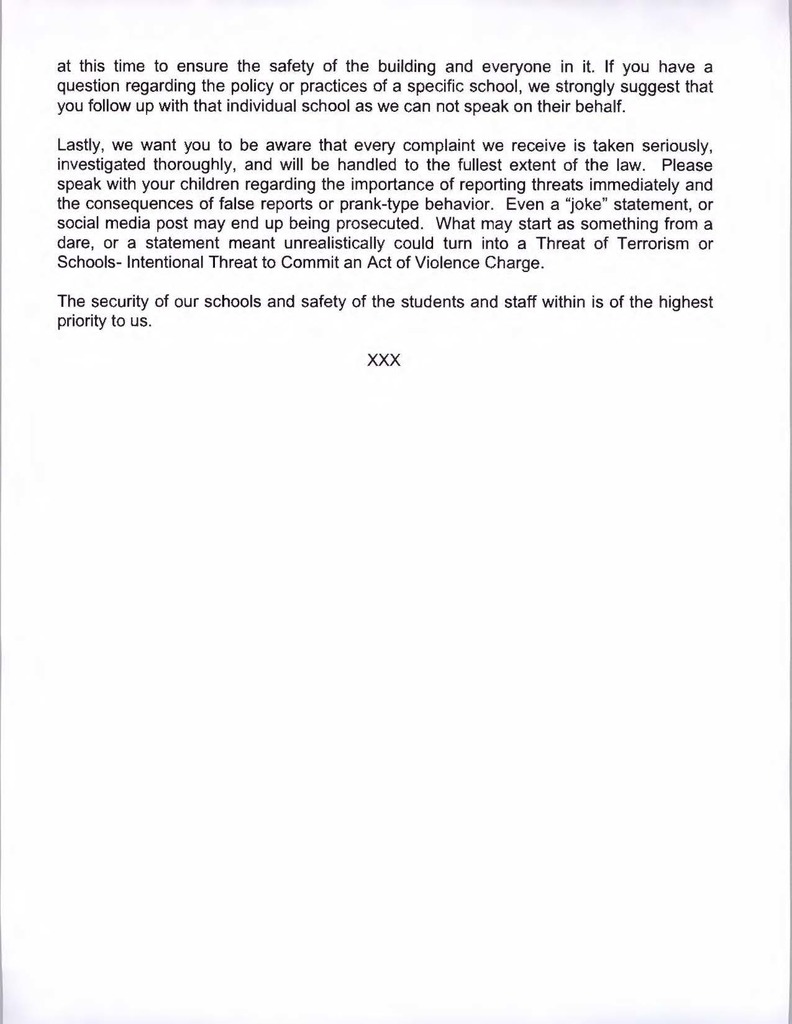 There will be no school at Kennedy ECC due to lack of staff. We apologize for the inconvenience!

This Saturday, November 6, is the MISD's annual #MacombReads Reading Road Trip. Head on out for some fun, books, and special guests. It will be a great day!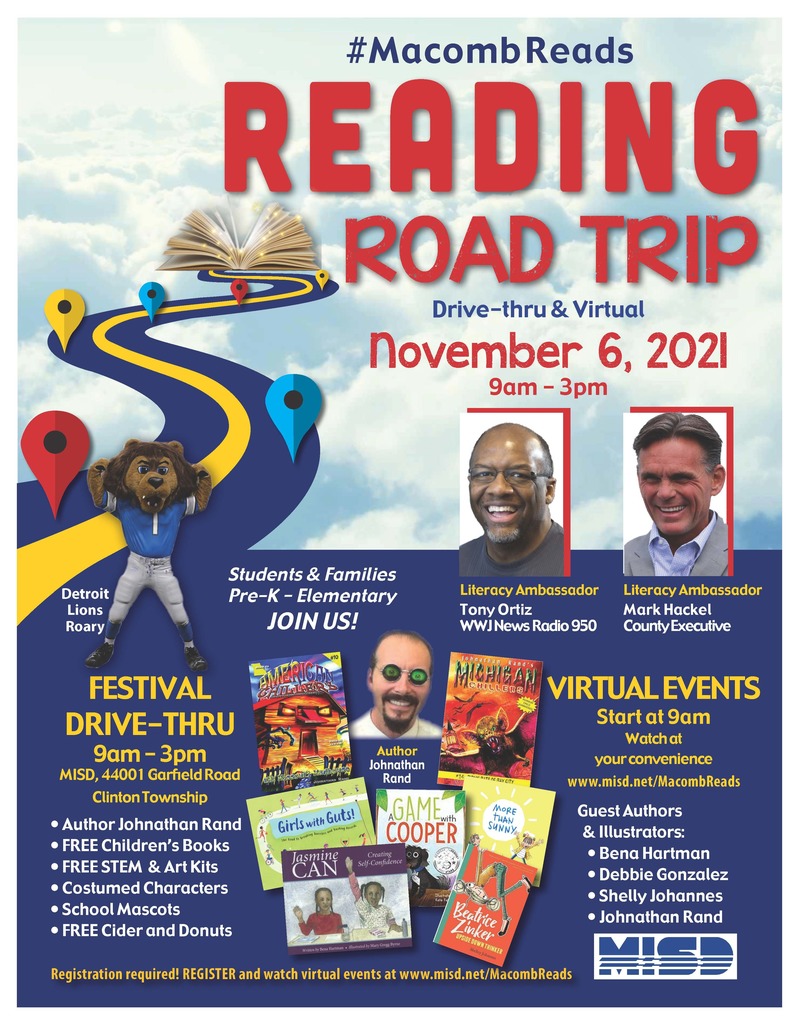 On Friday, Lincoln Middle School had a Shining Stars party for students with all As and Bs, along with all Os and Ss for conduct grades throughout the first five weeks of school. They had an assembly line ice cream sundae bar, popcorn, and a prize raffle. What a great way to end the week!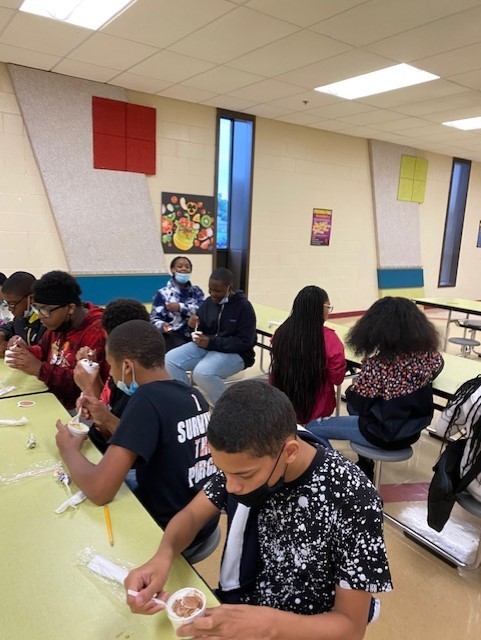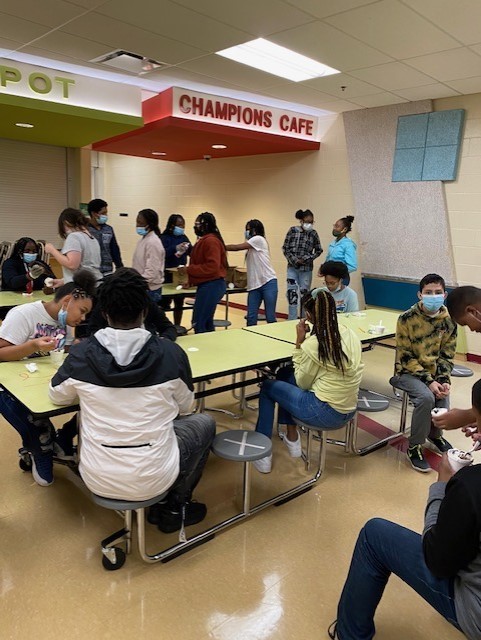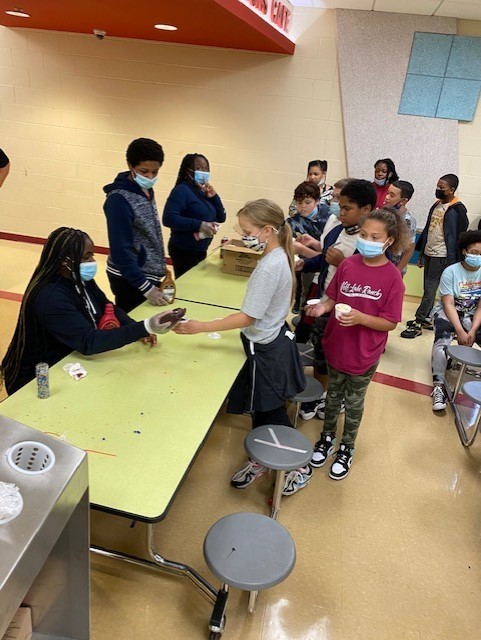 Most of you know by now, but we had to give the Brown Jug back to Center Line after Friday's game. Our Abes gave their all like always, and we'll do all we can to claim it back next fall. In the meantime, there are still shirts available to commemorate the big event. Both Superintendents Mrs. Bognar and Mr. Haynes (from CLPS) made a bet, so Mrs. Bognar will be wearing a Center Line shirt to the next Board meeting.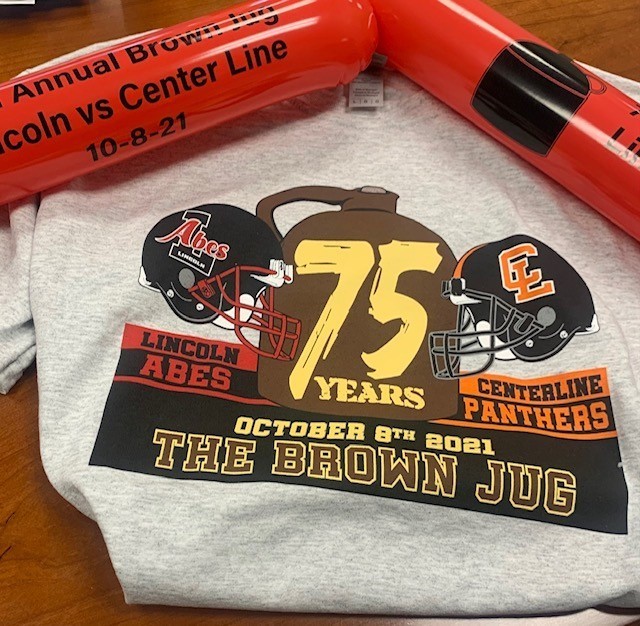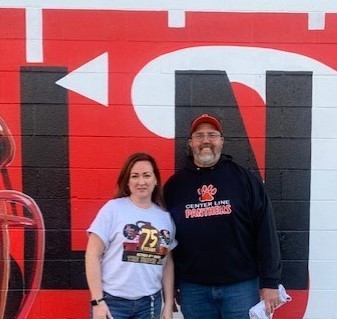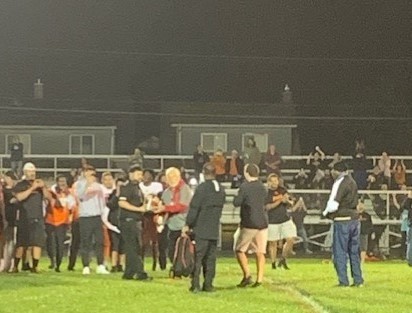 Last Thursday, 2021 Alumnus Kamryn Ivy took time out of her work schedule to come speak to the dental students about what it was like going though the LHS dental program and how it landed her a job this past June working as a dental assistant at Marlow Family Dental. Students asked great questions and she explained the importance of dental safety by helping students handle dental anesthesia syringes. Students are also practicing hand washing in dental lab .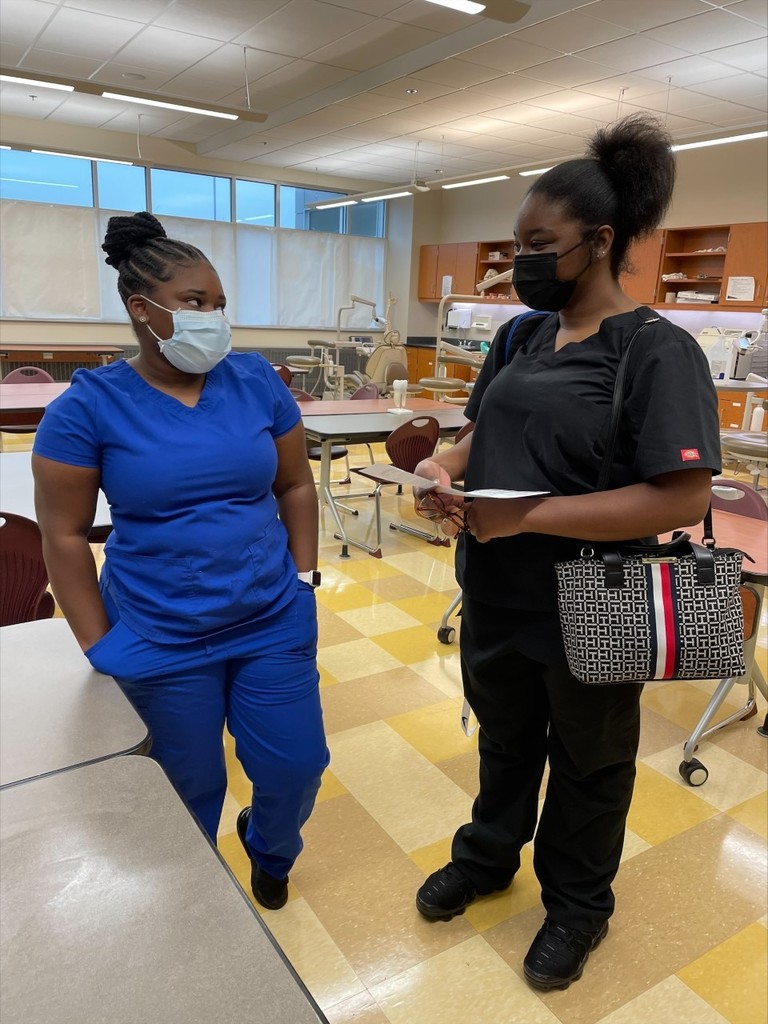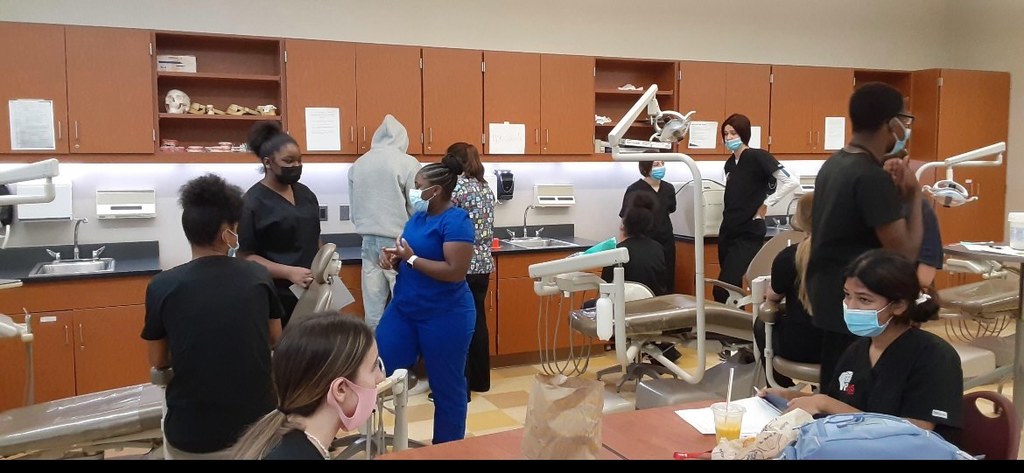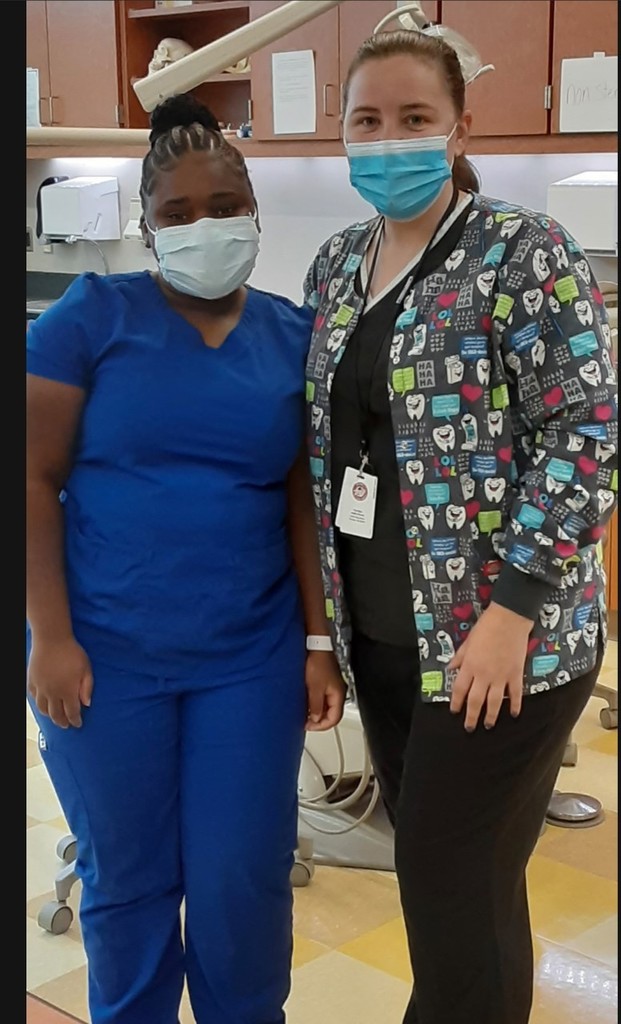 Last Saturday, Coach A and our Abes Football team were able to travel to see the Spartans win after a great victory of their own Friday evening. Check out their perspective from the stands. Go, Green!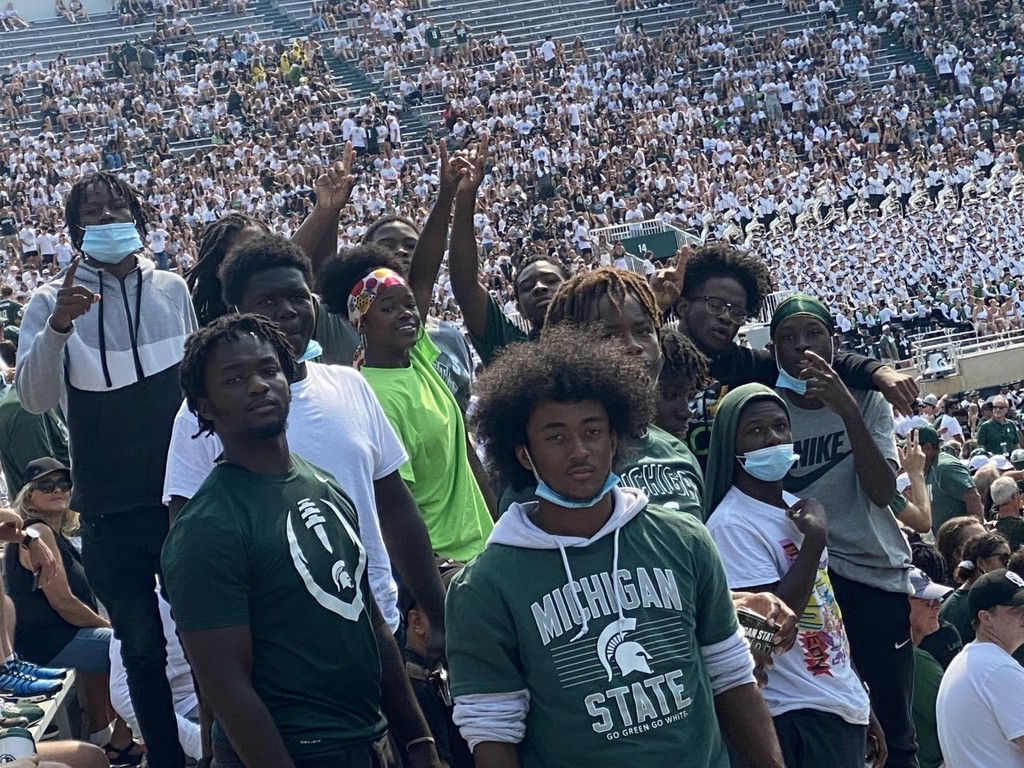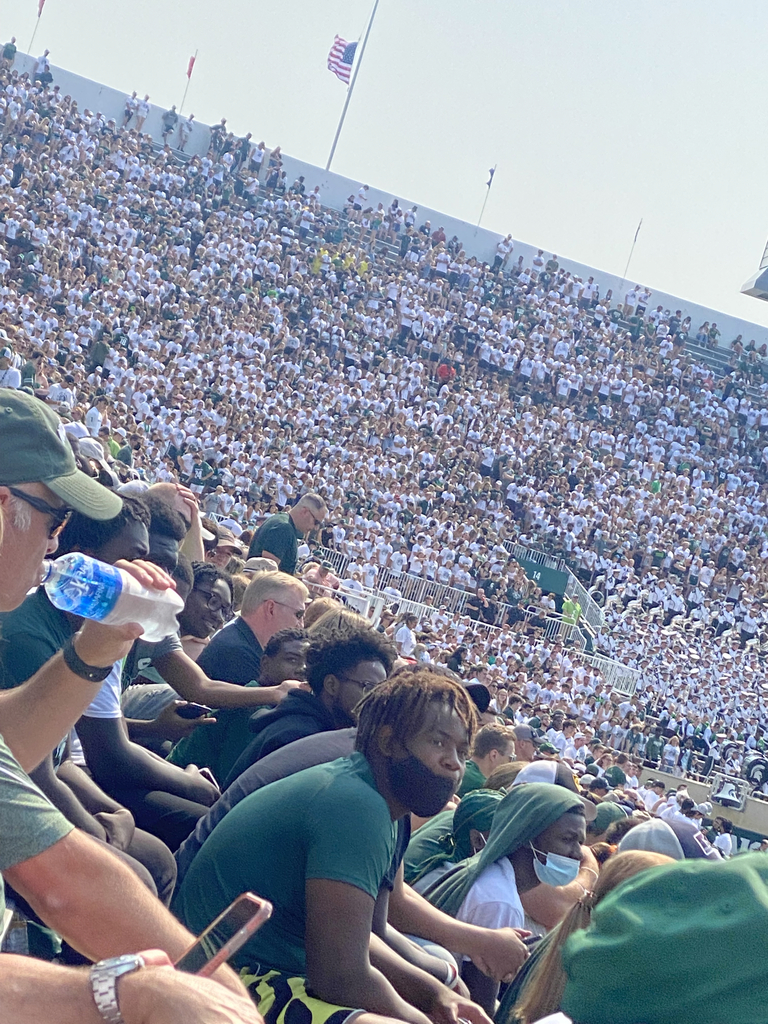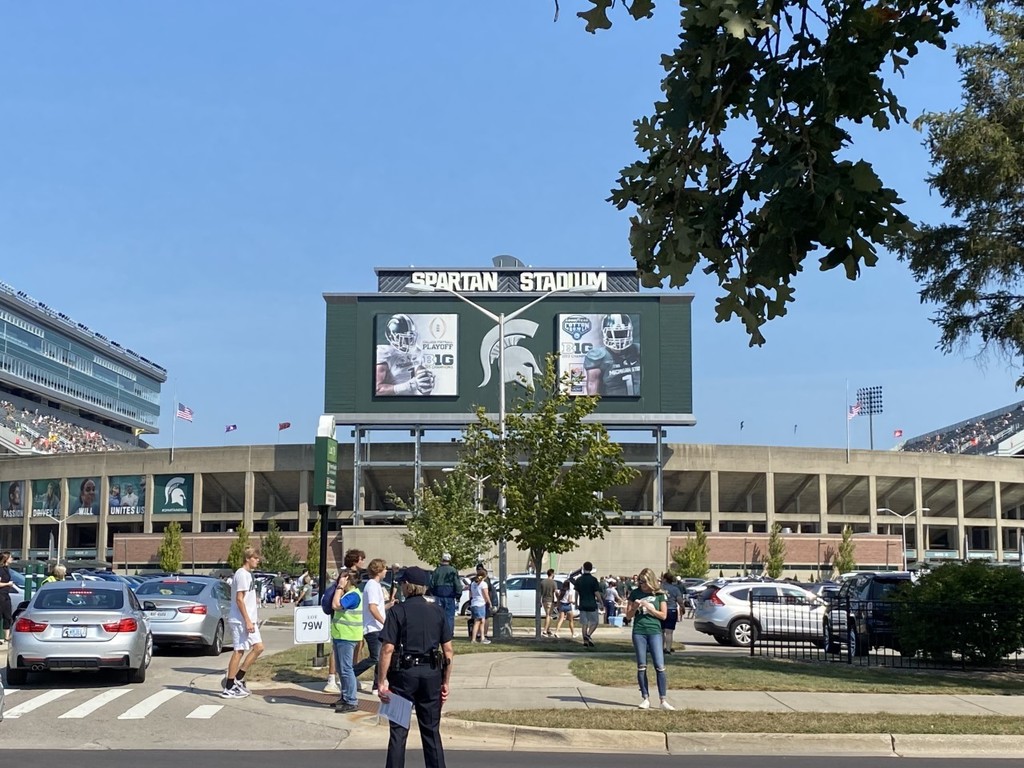 Check out the Teen Anxiety Support Group......shared by our Van Dyke Mental Health & Wellness Committee.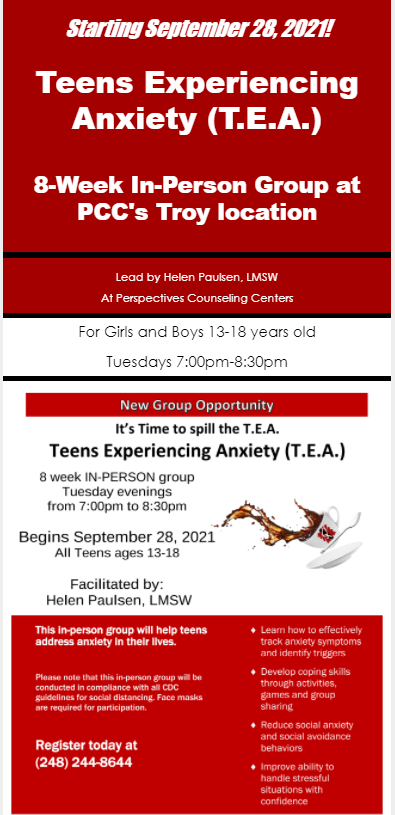 Are you in need of quick info on the go? Get our app! Go to the app store on any smartphone and search VDPS - then just look for our logo and click! You'll get updates from any school or the district's main page right away, and have full access to linked pages on our site.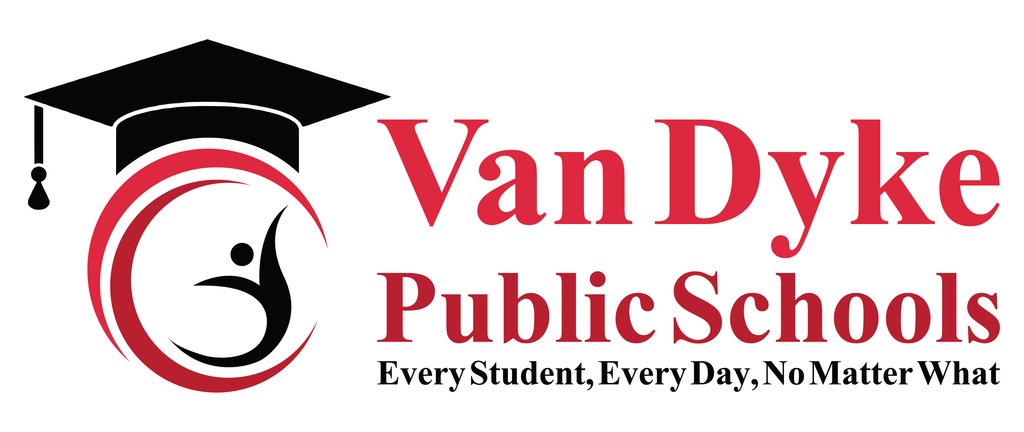 Mrs. Davies' Wild About Animals Summer Enrichment class had some very special visitors this week. Officer Angelucci and K-9 Astra from the Warren PD stopped by to show their vehicle, share how to search, and of course get some pets. The students were eager to ask questions and share some love.